Real Estate Articles
Sub-Leasing Your Space
Written by Brent Pace for Gaebler Ventures
There may be an occasion where it makes sense to sub-lease some or all of your current space. Before you try to market your excess space, however, take a look at a few of these considerations.
Sub-leasing space can be a great financial decision in certain circumstances.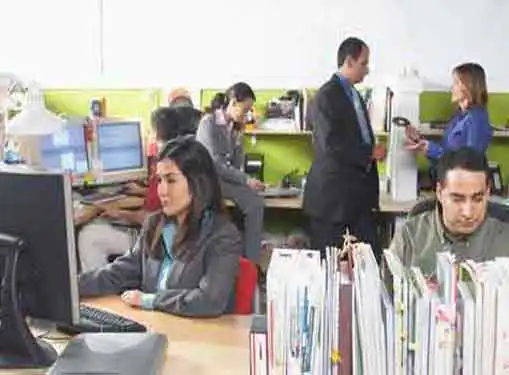 Sometimes sub-leasing bails you out of a poor leasing decisions, other times it can help bail you out of a space to facilitate your growth elsewhere. In this article we examine three reasons for sub-leasing and three legal points to consider before sub-leasing.
Reason to Sublease - #1: Space Constraints
A good reason to sublease all of your space deals with space constraints. If you have several years left on your lease but your company needs space for growth now, you need to find a way to move forward. If your current Landlord cannot accommodate you in your current space through expansion, you may need to sub-lease.
Reason to Sublease - #2: Business Struggles
The converse of reason #1, but perhaps more common, is that you sign a lease for space and your business starts to flounder. If you have way too much space, then sub-leasing a portion of it is a way to help mitigate your losses.
Reason to Sublease - #3: Arbitrage
A slightly less-common, but potentially profitable, strategy is to sub-lease your space to make money. Suppose you sign a long-term lease with plenty of renewal options. If you find that these options have you paying rent that is well below market, you can actually monetize that benefit by sub-leasing the space to someone else at market rates. Remember, you will have to find other market rate space yourself now, but if you want to boost your top line this is one way to do it.
Legal Consideration - #1: Assignment Prohibited
Any good office lease will have a section entitled "Assignment." This section will detail all of the rules and regulations about sub-leasing your space. It is possible that the Landlord can specify in your lease that assignment is entirely prohibited. In most cases, however, this section will state that assignment is prohibited unless the landlord provides consent. Assigning the lease entirely, however, is slightly different than sub-leasing, which brings us to our next consideration.
Legal Consideration - #2: Consent Required
Most Landlords will allow you to sub-lease space, but require consent. The reasons for this are fairly obvious. You got your lease rate in part based upon your credit as a tenant. It is risky for a Landlord to allow you to sublease to tenants that are not credit worthy when they have you on the hook. Getting consent can be a tricky process, so be sure to allocate plenty of time for getting it done (30-45 days at least).
Legal Consideration - #3: Landlord's Right in Event of Assignment
In the event that you assign and/or sub-lease your space, the Landlord will retain certain rights. If the space is sub-leased, the Landlord may still require you to make full lease payments. This means that you are taking the credit risk on your sub-lessee. This section may specify other items as well, including what happens to your deposit in the event of assignment. Read this section of your lease carefully before you embark on a quest to sub-lease or assign your space.
Brent Pace is currently an MBA candidate at University of California at Berkeley. Originally from Salt Lake City, Brent's experience is in commercial real estate development and management. Brent will have tips for small business owners as they negotiate their real estate needs.
Share this article
---
Additional Resources for Entrepreneurs