Running a Business
Success in Managing Growth
Written by Angela Ly for Gaebler Ventures
The growth stage of a venture is an exciting time which brings about new challenges to the entrepreneur. Here we provide some tips on managing the growth of your venture.
When the time comes for your business to start growing, it is definitely good news for the entrepreneur.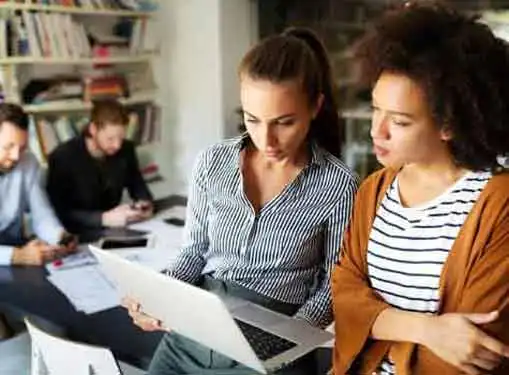 Finally, the hours that you have toiled over your business concept, the challenges in obtaining financial resources, and the millions of details that you have painstakingly analysed are going to pay off.
However, entrepreneurs should not be complacent that their start-ups are taking off. The last thing you should do is leave it to grow at its own will. The growth stage of a venture needs to be carefully managed. Here are some tips on managing the growth of you company.
1. Delegate responsibilities
When your business is growing, it is impossible for you to continue multi-tasking as you were doing during the start-up phase of your venture. Now, there are many more matters that require your attention and focus. Hence, you will need to delegate some responsibilities and duties to managers.
Your role, as the founder of the business, is to formulate strategic goals, set the direction of the company and lead the team in the creative path desired. It is not appropriate for you to be a micro-manager and insist on knowing all the details of operation. Doing so may, in fact, stunt the growth of the company and prevent it from taking on the opportunities that it should be.
2. Learn from mistakes
No matter how much you try to avoid mistakes (and you should), there is always something to be learnt from each failed episode. Think about the incident and establish ways that you could have done better. If it is an issue of your strategic plan not working out well, then perhaps you should evaluate it. If it is an issue of a lack of skill or quality in the production of your product, perhaps you need to develop competencies to address this problem.
Gather feedback from your customers, and do so consistently, especially after you have rolled out changes in product design or application. Knowing what your customers like or don't like will help you make better decisions in future.
3. Keep up with innovation
Without innovation, the company fizzles out eventually. Product design and development needs to be constantly reviewed and worked on in order to provide new product offerings or new applications. Some companies that are unable to work on innovation stay alive by expanding via acquisitions.
4. Allow changes
As the venture moves into a different stage, changes are bound to happen to the operational procedures and short-term goals. The entrepreneur should maintain a flexible stance when it comes to managing changes. The growth of the company presents a myriad of opportunities, and along with these opportunities come changes. Market conditions, which are dynamic, also require that the venture responds to it quickly and appropriately.
5. Do not promise what you cannot deliver
Some entrepreneurs get carried away when making potentially large and profitable deals, especially with big names. They start to offer extremely attractive credit terms, albeit ones that put the venture in a risky disadvantaged position, in a bid to generate larger orders. They promise certain product attributes that have not yet been developed. They may also be pushed to accept short lead times.
You need to keep reality in check, and remember to protect your business from losing out. The fact that your venture is growing shows that you are on the right track, hence hasty decisions to make your business model temporarily more "attractive" than what you currently offer will not benefit its healthy growth. Keep your strategic plan in mind and that will help you make important decisions.
Angela is currently an MBA student at Nanyang Technological University in Singapore. Ms. Ly is looking to specialise in Finance, and has an interest in exploring topics in entrepreneurship and strategies for small businesses.
Share this article
---
Additional Resources for Entrepreneurs