Young Entrepreneurs
Teaching Kids Entrepreneurship
If you want your kids to learn about entrepreneurship, it's helpful to talk to them about what it's like to own a business. Even better, help them to start a business and teach them skills that will be useful to them if they become entrepreneurs.
Most successful entrepreneurs start early. There are many lessons to learn and the sooner you learn them, the more likely you are to be successful at a younger age.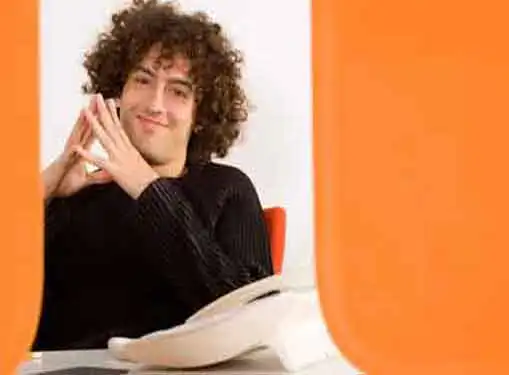 When I was a kid, we had lemonade stands all the time. We lived on a busy street, which was perfect. Cars would pull over and buy lemonade. People walking home from the el stop would pull over.
We made a lot of money and I credit my interest in entrepreneurship to those early experiences. It was fun setting up shop with my brothers, and I'm still chasing after that same feeling.
My older brother took entrepreneurship to an even higher level. We made trips to candy wholesalers in a neighboring town, stocked up on candy and then sold it to kids in the neighborhood for a nice premium. It was a nice little business for us until the mother of one of the neighborhood kids shut us down. Apparently, she was not pleased that her son had a few cavities and held us responsible.
My parents still live on the same street and my own kids had the pleasure of setting up their own lemonade stands in front of their grandparents' home. When their cousins come to town, they are fascinated with the moneymaking opportunity and a lemonade stand is up and running almost every day that they are in town.
Teaching Kids How to Start a Business
As simple as it seems, there are great lessons to learn from starting a lemonade stand. If you have kids and want them to learn about entrepreneurship, encourage them to run a lemonade stand on a hot summer day. They will learn about marketing, pricing, the importance of "location, location, location" -- and a dozen other things.
By the way, if it's the middle of winter and a lemonade stand isn't an option, you can always have your kids start a virtual lemonade stand -- check out the online lemonade stand game
Beyond lemonade stands, there are many businesses that kids can start: a dogwalking service, shoveling driveways, mowing lawns and babysitting, to name a few. Just get them doing something.
Give Your Kids Entrepreneurial Skills
My kids both had websites: FutureScoop.com, which was a cool music site, and FunkySnake.com, a good web site for kids. Eventually, they let the sites expire, but it was fun to teach them about HTML, SEO and other things I knew a fair bit about.
I encouraged them to start their own websites because understanding web sites is a key entrepreneurial skill.
I don't care whether they become entrepreneurs or not, but I think it's good for them to at least understand entrepreneurship and to apply an entrepreneurial attitude to everything they do. So, we talk about internet businesses and things like that.
The key idea here is that I tried to give my kids some skills. Maybe you are an excellent negotiator -- teach your kids that. Whatever you know, share it with your kids. It's not teaching them about entrepreneurship directly, but it's giving them the tools they need to define their own destiny.
After all, at the end of the day, controlling your own destiny is what entrepreneurship is all about.
Share this article
---
Additional Resources for Entrepreneurs