Naming and Branding
The Art of Internet Branding
Written by James Garvin for Gaebler Ventures
Internet Branding follows different rules than traditional branding and positioning in the offline world. Following the proper branding techniques can mean the difference between failure and success.
In a prior article entitled Stick to the Classic Business Books, I talked briefly about one of my favorite business books: Positioning: The Battle for Your Mind by Al Ries.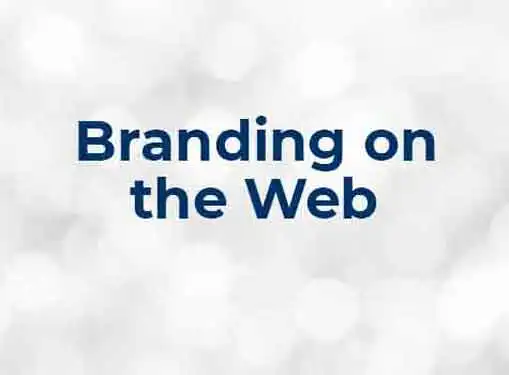 Al Ries also wrote another great book for internet entrepreneurs called The 11 Immutable Laws of Internet Branding. Prior to reading this book, I never separated branding and positioning strategies from offline and online, however after reading and researching the points he makes, internet branding is a much different art that follows a different set of rules than traditional offline branding.
The first law Ries makes is that as a business you are either/or. You are either an online or an offline business. If you are an offline company, your online presence merely supports your offline efforts. As an online company, your offline presence merely supports your online strategies. As an example, E-Trade, one of the first pioneers of internet trading derives nearly all of its revenues from online trading fees. E-Trade also has local branches in select cities that provide consumers the opportunity to meet with E-Trade advisors to receive financial guidance, but their offline branches are not there to generate significant revenue, they are there to drive greater online revenues.
Ries' 5th law he makes in the book is the Law of Singularity. Unlike the offline world, there will not be room for a "second leading brand". Second leading brands refer to the Pepsi's and Avis Car Rentals of the world who have solidified themselves as the #2 competitor in a given segment. Ries argues that the internet yields a winner take all environment and there will be no room for a second leading brand. This is why, as Ries points out, it is critical for online businesses to position themselves as the "first" in whatever category they are in. EBay, Amazon, Zappos, and Google all completely dominate their respective categories so much, that it's nearly impossible to identify who would be considered a second leader in any of these categories. Ries' law here is very valid because of the strengths of network effects that are more easily obtained online than offline that make it near impossible for other competitors to exist with leading online brands.
While Ries' book was published in 2000 before many of his laws could be proven, some of his laws have proven correct while others may need further analysis. Either way, his points are interesting and certainly are worth while to consider before starting any online venture.
James Garvin began his education studying biotechnology. In recent years he has turned his interest in technology to helping two internet startup companies. The first business was an online personal financial network and the second was an e-marketing platform created to help entrepreneurs demo their web sites. Currently a student at University of California Davis, James is spending his summer incubating two new online businesses and writing about his entrepreneur experiences.
Share this article
---
Additional Resources for Entrepreneurs