Leadership
The Atmosphere of a Winning Team
Written by Chukwuma Asala for Gaebler Ventures
What type of atmosphere is ideal for growth? Looking to improve your entrepreneur leadership skills? This article is full of leadership tips.
We all know what a good team looks like. Even if you never played a competitive sport professionally or in school you can appreciate when you see a team that has good camaraderie take the field.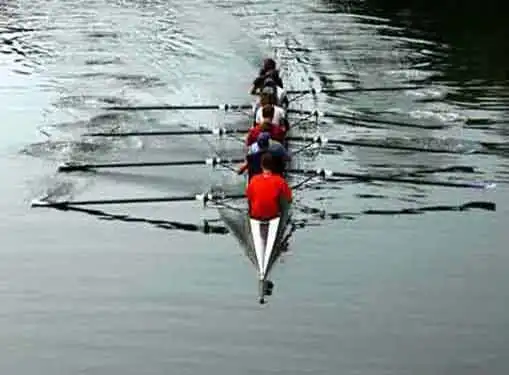 A company is a team in a much more formal setting but the same dynamics are still at play. What separates the companies that are very successful from companies that don't make it is how they manage these dynamics.
A lot of the intangibles of a team usually only arise when things are not going well. Most leaders really don't know what they have until they hit a crisis situation. It is only at this point that the real team shows itself. So how do you prepare your company for an inevitable crisis situation? What are some things you can do to ensure that your team is always poised for growth no matter what fiscal shape you may currently be in or going into?
Create a positive environment
As a leader you must be very cognizant and aware of the environment you create. Do people feel more comfortable around you or more uncomfortable? Do you make them feel better about themselves or do they feel less confident in your presence? You ideally want to have a positive environment because people only grow when they are in a positive place. This will ensure that people not only look forward to coming into work, but are also motivated to do their best while at work and in some cases even after work hours are over. A positive environment usually means that people's egos are being respected. No off-shade jokes, no belittling, no open criticism, etc. If serious care is given to this you can be sure of having a highly motivated workplace with almost no incidents to speak of month to month.
Consistently crystallize the vision for the company
People will always do what is expected of them, period. And if they can't do what is expected they will either change or they will leave. A company with no clear goals and expectations for its employees is like a ship with no rudder; moving along, but with no direction. Eventually the people on the ship who thought they were going south will jump ship and vice versa. It is vital to continually set the vision for the company as often as possible. This does not have to be at any formal events in order to be effective. Hall conversations with staff and management where you remind them how important the work they do is very effective and much more personal than an all staff meeting.
Accept the blame for everything wrong, praise them for everything right
This is usually the toughest thing to do as a leader. Because you are in the public eye usually when things go right, the same is the case when things go wrong. It is very important however to always accept the overall blame for anything that goes wrong. This is the fastest way for your team to become endeared to you and trust that you are in their corner. The obvious by-product of always doing this is that they will refuse to let you accept the blame after a while even if something is your fault. On the flip side never accept the credit for anything good. It may seem like a raw deal but trust me in the long run it will create more camaraderie and unity in your team than anything else.
Chukwuma Asala is an international student from Nigeria who is studying to earn an MBA from the State University of New York in Albany. He has analyzed more than 20 industry case studies throughout his education thus far, and hopes to bring some of his business knowledge to Gaebler.com.
Share this article
---
Additional Resources for Entrepreneurs