Young Entrepreneurs Starting Businesses
The New Generation of Young Entrepreneurs
Written by Jay Shapiro for Gaebler Ventures
Are you under thirty? Or even under twenty? Think you can't set up your own business? Read this, you might want to think again.
Many young people these days are turning on to the concept of setting up their own companies.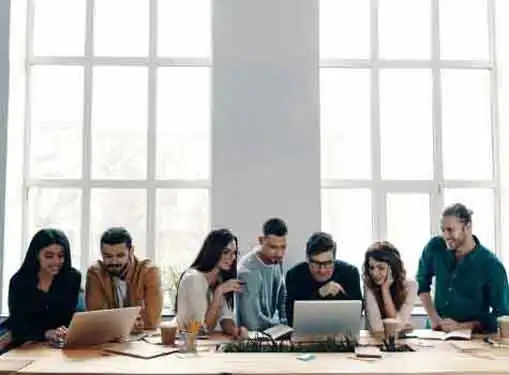 They're flying in the face of the convention that advises spending years in industry to learn the ropes prior to starting a business venture of their own.
We're seeing quite a dramatic change in the way western society look at work and careers. Young people who display ambition and drive are ready to write their own agendas. They want it all and they feel confident about fulfilling their potential. Let's call them the Enterprise Generation.
Under thirties and even under twenties are beginning to enter and climb the ranks in rich lists in the UK and the US.
Owning a business used to be the domain of older people who had been in previous employment. But many young people are cutting out the employee phase and branching out by themselves. Young people today can see the benefits of being their own boss. Many of them have drawn inspiration from young public figures who have gained success. For instance, UK chef Jamie Oliver started his career with a fairly humble catering certification.
Some have big dreams and aspire to be millionaires. Possibly pop-culture and reality TV shows have had a bearing here with many young people seeing that celebrity and money are up for grabs if you've got talent, or even, in some cases, if you haven't.
The internet is partly responsible for offering opportunities for the young entrepreneur to go it alone. The wealth of information that it offers provides tutoring of sorts to those wanting to set up their own projects. And the many internet business success stories serve as inspiration to those who want to take the online route.
Tips for the young entrepreneur –
Many colleges run young entrepreneur programs. Find out how they can help you with training in business practices and advice about venture capital.
Choose an industry that interests you.
Be prepared to face challenges – business is rarely easy so bear that in mind before you begin
Plan everything on paper – it's easier to keep track of your actions and progress this way.
Use all resources available; don't pay for office space if you can work out of your bedroom to start with.
Create prototype product that is as near to complete as possible, that way you are more likely to get financial help. Lenders like to see what it is they are supporting.
Learnt to communicate in a professional way. As a newcomer to business you may be dealing with mature old hands. Show them you're up to the mark by using good communication skills.
Don't be afraid of failure. We learn by our mistakes.
Enjoy your endeavors. It's so much easier to be productive and make a success of something if you enjoy doing it. This tip relates directly to number 2.
Seek publicity. As a young entrepreneur you have novelty value. Take advantage of this and get coverage in the press.
Jay Shapiro is a freelance writer based in the UK. Jay has a particular interest in the emotive aspects of the entrepreneur's character. "Alongside the nuts and bolts of business, the character of the person is often the ingredient responsible for success."
Share this article
---
Additional Resources for Entrepreneurs