Small Business Marketing
Transit Advertising
Transit advertising can be a great way to reach potential customers. Here's a primer on transit advertising for entrepreneurs.
On a typical morning commute, the average consumer is exposed to at least a half dozen transit ads.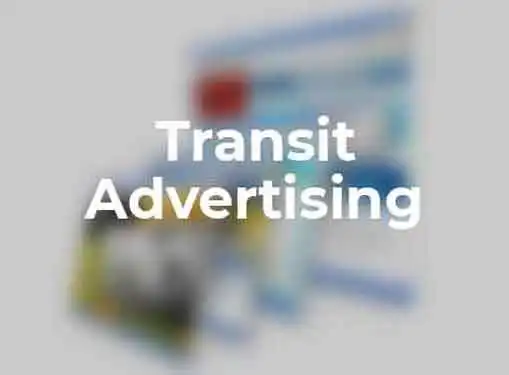 So why is transit advertising so popular? Because it works . . . And you might be surprised to learn how easy it is to make it work for your small business.
Transit advertising has the potential to reach a broad cross-section of consumers. Small business owners find it particularly appealing because it is affordable and places their company's products in direct sight of local consumers. But to really appreciate the value of transit ads, you need to understand its benefits and options.
Benefits of Transit Advertising
In the past, businesses were hesitant to buy transit ads because they felt it limited their exposure to a small, sub-section of the marketplace (i.e. people who rode buses). But with rising fuel costs and an increased awareness of environmental concerns, people from all walks of life are turning to public transportation as an alternative to the family sedan.
In recent years, technology has allowed transit advertisers to find creative new ways to expose their clients' businesses to the general public. Traditional exterior signage has been upgraded to provide eye-catching images that captivate both pedestrians and commuters. Commuters stuck in a line of traffic can't possibly avoid viewing the back of the bus in front of them - which could be emblazoned with the name and logo of your small business.
Forms of Transit Advertising
Transit ads can appear in a number of mediums - at bus stops, on taxis, and on buses themselves. The largest signs come in king and queen sizes, and are mounted to the sides of buses with metal framing. These kinds of sign have been around for a while, probably because they are a convenient way to maximize ad size.
The next largest ad size is called a tall sign Tall signs are located on the back of the bus, providing ad exposure to drivers who follow from the rear. Interior cards, or signs that line the inside of the bus, are designed to target only the riders.
The newest form of transit advertising to hit the highways is wrap-around advertising. Wrap-around ads make a big splash with consumers because they cover the entire surface of the bus - even the windows. It's impossible to ignore these ads because they are so dramatic. In fact, many commuters even find themselves describing a bus not by its number or route, but by the ad that is plastered across its surface.
Making an Impact
Transit ads are not like other forms of advertising and need to be approached from a slightly different angle. Print ads can contain a fair amount of text, but since a transit ad may only be seen for a few seconds, bright colors and minimum text is usually the way to go.
If you are interested in advertising to a specific market segment of the market, you might also need to be careful about focusing your ads on routes that hit your target market. For example, if your target market is college students, you will need to work with the advertiser to identify routes that are heavily-populated with college-age consumers.
Share this article
---
Additional Resources for Entrepreneurs