Viral Marketing
Viral Marketing Examples
Viral marketing is all the rage in small business circles. But what does it look like in a real world business context? Here are some viral marketing examples that you can use to launch viral marketing strategies in your company.
Viral marketing has the potential to propel your company brand and product offerings into the stratosphere.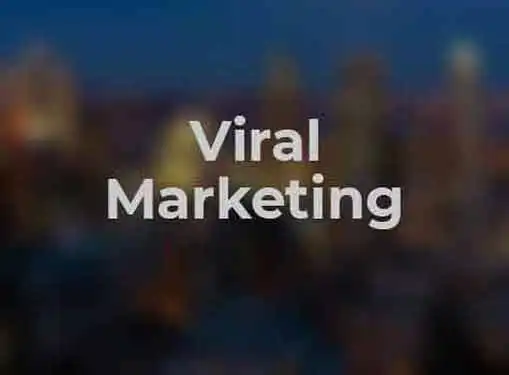 But unfortunately, viral marketing also hovers in a twilight region between intentional strategy and sheer luck. Although there are many things you can do to create the conditions for your messaging to go viral, the success of a viral marketing campaign rests with the masses.
Yet despite the fact that there is no guarantee of success, viral marketing strategizing is worth the effort. Creating the conditions for a viral payoff involves a lot of trial and error. One of the ways to learn how to identify viral marketing techniques is to examine some of the most successful viral marketing initiatives of the past few decades, including these viral marketing examples that have become legendary in PR and marketing circles.
Jack Links Beef Jerky. Jack Links Beef Jerky successfully created an online platform for viral messaging with their "Messin' with Sasquatch" campaign. The company posted a collection of videos on YouTube that featured ordinary people using beef jerky to play tricks on a Sasquatch creature, and then directed viewers to a company website that was full of interactive content including an application that let them create their own digital Sasquatch film. Combined with a "Messin' with Sasquatch" TV ad campaign, the idea went viral and put Jack Links on the board as a premiere jerky supplier.
Hotmail. Hotmail is a classic case of how you can take a simple concept viral. When it was first introduced in the mid 1990s, Hotmail was unique because it was free email that could be accessed anywhere. The bottom of every Hotmail email contained the words, "Get your free email at Hotmail" and a hyperlink that connected recipients to the Hotmail signup page. The strategy worked and within two years the company had more than 12 million users.
Starbucks. Starbucks viral marketing strategy didn't utilize technology as much as it did an experience. Traditionally, Starbucks hasn't relied on billboards or other forms of advertising. Instead, they created a Starbucks experience that featured the creation of a community and an upscale coffeehouse vibe. Combined with the quality of their product, the Starbucks experience became a viral idea that brought the masses streaming into their stores.
Barack Obama. The undisputed king of viral marketing has to be Barack Obama - or at least the people who were responsible for creating his marketing strategies. During the 2008 election cycle, Obama's people used social media and other online technologies to generate impassioned buzz among young voters. By the end of his campaign, he had 13 million people on his email list, 3 million online donors, 5 million friends on 15 different social networking sites, 8 ½ million monthly visitors to his website and more than 2,000 official YouTube videos. He also had a campaign victory that was at least partially attributable to viral messaging and an online infrastructure that was intentionally created for viral marketing purposes.
Share this article
---
Additional Resources for Entrepreneurs