Successful Entrepreneurs
Wayne Huizenga
Written by Richard San Juan for Gaebler Ventures
No one knows if it is actually true, but there seems to always be a story about a person going through garbage and finding either a lottery ticket or some sort of treasure. For Wayne Huizenga, he didn't find any luck searching in garbage; instead he built his wealth through his waste management service company.
Wayne Huizenga has achieved much success.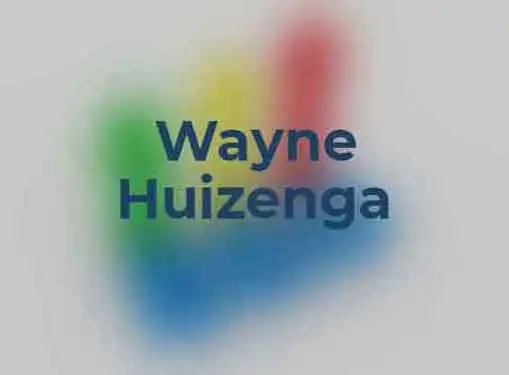 The son of Dutch immigrants, he founded three future Fortune 1000 companies (Waste Management Inc., Auto Nation, and Blockbuster Entertainment).
Believing in diversification of his wealth, Mr. Huizenga has since branched out into other industries with the same success.
For example, his entrance into the sports management industry is an example how his business acumen can be utilized in various industries. The Miami Dolphins is the team he currently owns. However, at one time, he also owned the Florida Marlins and the Florida Panthers.
This made him the only sports owner to have three professional sports teams under one geographical region. Regarding sports entertainment, Wayne Huizenga clearly made his mark in the Florida region.
Factors That Drive Entrepreneurial Success
What was Mr. Huizenga's secret to achieving a lot of success in business?
Hard work.
Huizenga 's penchant for hard work could be clearly seen when he founded his first company that eventually became Waste Management, Inc.
There are stories that he started driving the truck in the wee hours of the morning and once he completed his route, he went door-to-door trying to get new business for his company.
There is no doubt that during that time, he probably faced rejection and maybe questioned himself on whether to continue his business. However, he continued to be persistent and it paid off for him. The company grew to forty trucks locally, and then merged with another business in the waste management industry in Chicago to form Waste Management Inc (WMI).
Next, WMI soon went public and used its increased purchasing power to acquire about one hundred and fifty local and regional garbage services. As a result, WMI became the largest waste disposal company in the U.S.
All of the success that Mr. Huizenga achieved can be attributed to hard work and the type of business he enters into. In his career, Mr. Huizenga has focused more on service industry, because they have recurring income. Some examples include waste management, video rental, and trash bin rentals.
Even with one of his companies, Auto Nation, there is not an immense manufacturing plant where overhead costs might take more of a priority. This allows Mr. Huizenga to concentrate on establishing good customer service in his company.
In addition, he focuses on finding industries that are not meeting customer needs. He does this because they are easier to turn around. Industries that are not meeting customer needs or requirements will obviously have more areas that can be improved upon.
If you are good at critically analyzing what's wrong in a business and determine ways on how to institute corrections, then the return on investment will be much quicker.
In the case of Wayne Huizenga, his successful companies are a direct result of this formula and should be carefully studied by aspiring entrepreneurs.
Richard San Juan is currently pursuing an MBA degree with an emphasis in Finance from DePaul University in Chicago. He is particularly interested in writing about business news and strategies.
Share this article
---
Additional Resources for Entrepreneurs