Business Strategy
What's in a Business Strategy?
Written by James Garvin for Gaebler Ventures
Your business strategy is the road map that you and your company use to define the actions that you will take to create and sustain economic value for your firm. Not all successful companies have a great strategy, and many firms whom have had a great strategy failed. This article will evaluate how you should approach evaluating and defining your business strategy.
Business strategy is often a misconstrued concept for many small and large businesses alike.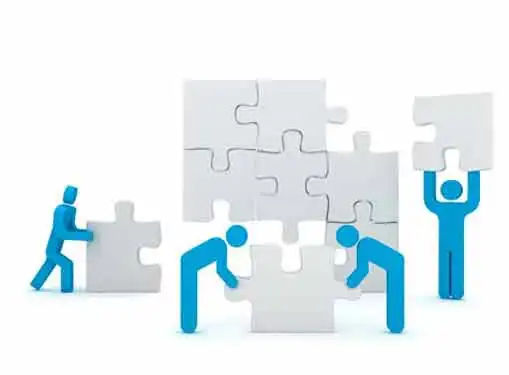 There are numerous published books claiming to have found the magic recipe for business strategy success, but many fail to acknowledge that luck has a lot more to do with success more often then not. For every successful firm that had a great strategy, there are a dozen firms that failed who had just as good, if not better strategy. Although business strategy does not guarantee a firm's success, it is a critical component to increasing the probability of success.
Business strategy allows a company to work together. It is the glue that holds the business together and moves it forward. In short, it is a communication guide that allows executives and employees to base their decision making off of. With out a business strategy, businesses lack the organizational structure that they need to move forward or even in the same direction.
The strategy is the coxswain on a rowing team keeping its members rowing in synchronization. However, much like you wouldn't want your coxswain leading the rowing team towards a waterfall, as a business owner, you don't want to lead your team in the wrong direction with a poor business strategy.
Defining your business strategy is an art within itself. Many textbooks claim that strategy is about being different. I would narrow the definition even further and claim that strategy is about being better. Often, being better is derived from executing a set of actions differently than the competition, however finding that gap where your firm can be better than the competition and staying the course is the challenge. Many firms starting out have a tendency to wear themselves thin by being everything to everyone.
Startups have very limited resources and in order to succeed, startups must have laser focus on the deployment of those resources in order give themselves the highest probability of success. Articulating your business strategy will help your firm maintain its focus. Redefining an industry's business strategy and disrupting the status quo is where fortunes are made.
Apple was not the first to come out with a portable digital music player, but they were the first to provide consumers the first network of online digital music that could easily be downloaded to a portable digital music player. They disrupted the status quo of the music industry by developing and executing the necessary components required for success, not just by developing a great looking iPod.
In summary, business strategies should provide you with a unique capability to perform a set of strategic and profitable actions that cannot be easily replicated by competitors and one in which you have the resources to execute better than anyone else. Embrace industry disruption, much like Apple, Southwest, and Dell did. Just remember, that you can have the best strategy in the world and still not succeed. There is no magic formula for success, but a good strategy increases your probability of success.
James Garvin began his education studying biotechnology. In recent years he has turned his interest in technology to helping two internet startup companies. The first business was an online personal financial network and the second was an e-marketing platform created to help entrepreneurs demo their web sites. Currently a student at University of California Davis, James is spending his summer incubating two new online businesses and writing about his entrepreneur experiences.
Share this article
---
Additional Resources for Entrepreneurs