Writing Contributed Articles
How to Write and Submit Contributed Articles
Looking for web sites and publications that accept contributed articles? Wondering how to write and submit contributed articles? If you're a smart marketer, you should be. Writing a contributed article is a great way to market your organization.
Suppose you were selling products and services to small businesses. Do you think it would make sense to send Gaebler Ventures a contributed article that we would post on this website?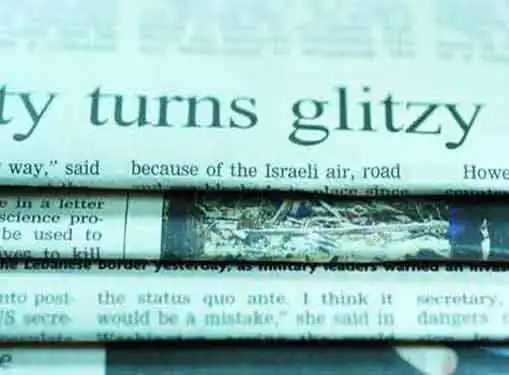 Of course it would. This site gets tons of traffic from entrepreneurs and small business owners. In fact, it's widely regarded as one of the best websites for small business owners.
So you'd think that companies that market to small businesses would contact us and submit a contributed article that we would post on this site so they could reach small businesses. Amazingly, it rarely happens. No inquiries from Pitney Bowes, American Express, ADP, State Farm Insurance or anybody like that.
While big companies may be ignoring the marketing opportunity that comes from writing and submitting contributed articles, smart small business owners should take advantage of the opportunity.
Contributed articles are an excellent marketing tool. They raise your visibility, establish you as an authority, and can lead to significant website traffic and new inbound leads. Here are some tips for writing and submitting contributed articles:
Write a contributed article that you'd want to read. The key to writing contributed articles is empathy. Put yourself in the shoes of the reader and envision what they'd want to read. Then, write that article.
Submit contributed articles to online and printed publications. There are thousands of publications and websites that accept contributed articles. You can find them in myriad ways. For example, use your favorite search engine or purchase a cheap media database, such as Active MediaMagnet.
Avoid advertorial in your article submissions. Nobody wants to read an advertisement when they are expecting an informative article. While it's tempting to tout your product, try not to. Just casually mention it once, possibly even in a list that includes your competitors. Include your contact information in your byline.
Read the contributed article submission guidelines. Most publications that take contributed articles give specific instructions on things like word count. Visit their sites and read the contributed article guidelines - e.g. how to submit a contributed article - before you submit a contributed article.
Give your contributed article away.. Many publications will pay for articles, but you'll get more placements if you give your article away. It's a good idea to mention this in your email message subject. For example, your email subject might be "No-charge contributed article: Getting started with payroll outsourcing" or something similar.
Follow up with editors. Editors, like all of us, are inundated with inquiries and are overworked. As such, it's good to follow up with editors. Ask one, and they may ignore you. Ask twice, and you'll have a conversation. Ask three or more times and they'll label you as a pest. Don't be too aggressive. Find the right balance.
Submit to free website content sites. There are many sites that give away free articles that others can use in their newsletters and websites. All you need to do is submit your article to their free articles database and then webmasters and others will put your article on their website. Make sure you specifically instruct those who use your submitted articles to not make any modifications and to keep your byline intact, including an active link to your website.
Share this article
---
Additional Resources for Entrepreneurs