Real Estate Articles
Your Bundle of Real Estate Rights
When you purchase real estate you are also receiving a bundle of associated rights.
When you purchase real estate you are also purchasing an associated bundle of rights.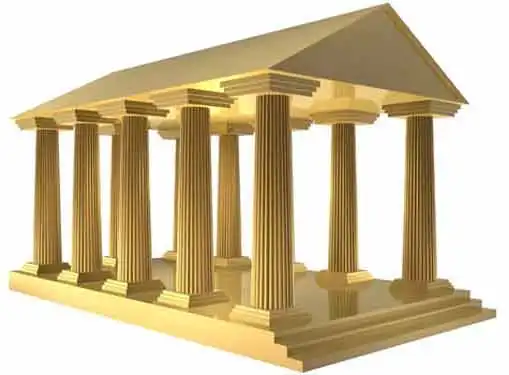 Each of these rights is like a stick and the whole set of rights is the bundle. The rights associated with owning real estate are important to understand, since they help derive the value of your purchase.
Real Estate vs. Real Property
The term real estate simply denotes the land, structures, pavement, trees and minerals associated with your property. The term real property, however is meant to include all of the benefits and rights inherent in owning a piece of property. Real property comes with a bundle of rights, which can be delivered free and clear or with restrictions.
Fee Simple Title
Fee simple ownership implies that you own the entire bundle of rights associated with a certain piece of real estate. This means that there are no restrictions on your use of those rights other than those imposed by government on all property owners.
Other types of ownership include partial interest, leasehold interest, and easements. All of these imply a partial right to the property at hand. It is not uncommon for public utilities and other similar companies to have easements across property that is otherwise controlled by another entity. Similarly, many public entities (such as the Federal Government) will offer a leasehold interest on certain properties in order to retain some ownership rights. Often times these easements and leaseholds will have a time horizon associated with them. It is not uncommon to see 20, 30, and even 50 year lease terms associated with land offered by the Federal Government.
The Bundle of Rights
The bundle of rights, when held as fee simple title, includes the rights to do the following things with your property:
Occupy and use the property
Sell the property in whole or in part
Bequeath the property
Mortgage the property
Transfer or lease the property
Build improvements upon the property (subject to government restrictions)
These rights allow owners of real estate to generate and create value through developing and using their property. This can be seen quite clearly in the right to improve your property.
Government Restrictions
Even fee simple title is restricted by the government. These restrictions include taxation, police protection, eminent domain, escheat, and zoning/use restrictions. Taxation and police protection are typically well understood. The government will tax your property and has the right to enter your property at any time using police force as applied under the law.
Escheat is not very well known or understood by most individuals. The technical definition of escheat is the reversion of property to the State in the event of the extinction of any possible heirs etc. In other words, if you have no beneficiaries, it is possible for the State to claim title to your property when you die. Typically, however, there are many people in line to claim property before the State including any financiers.
Zoning restrictions are also quite common and provide one of the biggest checks on property value. The zoning requirements can create vastly different property values depending upon the use(s) allowed.
Share this article
---
Additional Resources for Entrepreneurs