Small Business Marketing
5 More Persuasive Writing Secrets
Written by Jay Shapiro for Gaebler Ventures
If you agitate your readers will they be inspired to buy? With persuasive writing it's sometimes necessary to agitate. Here's how:
Writing good persuasive copy is a skill, but there are areas that you can focus on to make sure your readers are inspired to take action and/or buy.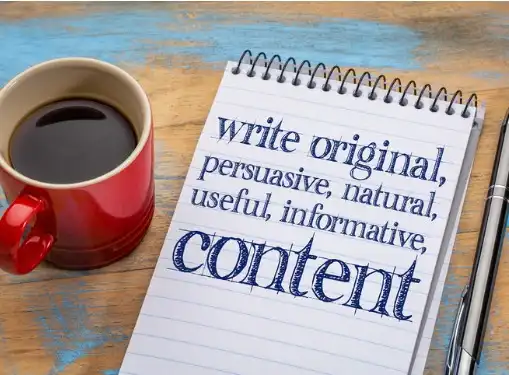 Create a problem, then solve it
This is also known as the agitation technique. Here's how to implement it.
Identify the given problem: Eg: fear of burglary, obesity, financial worries
Qualify the audience: get them to agree they have security, weight, money worries.
Agitate – this means inspiring worry or pain in the audience (Yes, I am worried about the security of my home – my extra weight, my debt problem)
Solve the problem. Offer the solution: Home alarms, new effective diet, debt consolidation.
Forecast
You don't need a crystal ball to this, but you can predict the future. Here you aim to present convincing arguments based on your prognosis of what lies ahead.
You can do this in a negative way:
People without proper home security are X times more likely to be burgled in the next 18 months.
Without following a proper weight loss regime X amount of overweight people will gain 14 - 24 pounds a year.
If you don't take steps to consolidate your debts they will get bigger.
Alternatively you can use the positive approach:
People with proper home security are X times less likely to be burgled in the next 18 months.
By following a proper weight loss regime X amount of overweight people will lose 14 - 24 pounds a year.
By taking steps to consolidate your debts you'll ensure that you are debt free within 5 years.
Ideally you would use a mix of both positive and negative prognostication.
Fitting in
People like to fit in and be part of certain groups. They may want to be part of the rich elite, the eco-friendly band, the hip or even unconventional. Whatever the case, you create the bandwagon that they'll want to jump on.
Counter objections
If you put your case across and your audience is thinking, "Oh I don't know, maybe…" then you haven't out your case across in the right way.
Have you noticed that a lot of marketing material is very long. There's a reason for this. The marketer doesn't want or expect you to plough through all of it. But s/he or he does want you to take enough on board to inspire you to buy.
Address ALL objections in your text.
Once upon a time
Tell a story. It's a great technique and it should be the core of your persuasive writing. When people read stories they are given the opportunity to do a lot of the persuading themselves. In the case of 'true stories' this works very well as the reader is able to identify with the central character. The guy who didn't have proper home security, the overweight woman who didn't diet, the girl in debt who didn't take action. Even negative stories have impact as they tell the reader what could happen to them, then the solution is offered by you.
Jay Shapiro is a freelance writer based in the UK. Jay has a particular interest in the emotive aspects of the entrepreneur's character. "Alongside the nuts and bolts of business, the character of the person is often the ingredient responsible for success."
Share this article
---
Additional Resources for Entrepreneurs