Small Business Accounting Advice
Accounting Software Review
Written by James Garvin for Gaebler Ventures
There are several options, old and new, for accounting software for your firm. Quickbooks has always been the breadwinner in this category, but several new firms are creating web based accounting software that is free to use.
Choosing accounting software for your small business used to be easy. You went to the store and purchased your copy of Quickbooks.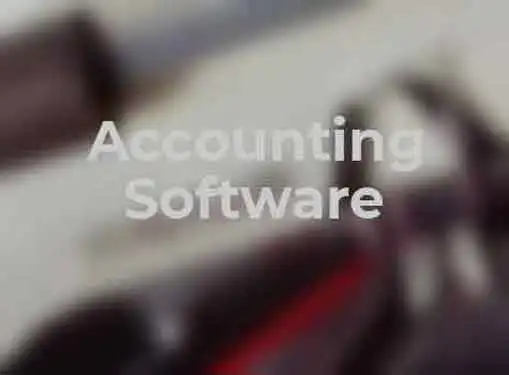 However as many software programs have moved from CD-installation to SaaS (Software as a Service) online, there are now several options available to entrepreneurs. I will review the top 3 choices of accounting software for your small business below:
Quickbooks: The #1 small business accounting software, Quickbooks has established its dominance in the small business accounting markets and has had the opportunity to garner customer feedback for a decade now to improve on flaws in the software and make the customer experience and ease of use as best as they can.
Advantages:
Robust software that performs just about every task you need.
Strong customer support
Strong brand loyalty among its customer base
It's what everyone uses
Disadvantages:
Required upgrading every 3 years
Requires you to back-up your files
Can be difficult/costly to sync with your bank account
Can only be accessed from local computer.
Outright.com: A free web-based accounting system for small business that is supposed to be extremely easy to use and user friendly. While the basic accounting functions and software is free, Outright.com does plan to offer premium services for additional tax forms and advanced requirements that may be required for more complex transactions or larger organizations, but if you are a sole proprietorship or a small business with a few employees without any complex requirements, Outright.com could be the best choice for you.
Advantages:
Ease of use
Free
No need to back-up files since program is web based
Access your account from any computer
Disadvantages:
Not established as Quickbooks (new company)
Advanced accounting needs require a premium membership
Web based may provide security concerns for some
I did not see a way to transfer Quickbook files to Outright.com, so you may have to re-enter old transactions manually
Xero: Xero claims to be the "world's easiest accounting system". It's an online, web-based accounting system that helps automate bank transactions saving you time of having to manually enter transactions. It also enables small business to share your books with your accountant.
Advantages:
Enables you to switch your Quickbook or Excel files into Xero.
Can login from anywhere
Online demos and resource center
Allows for management of fixed assets & depreciation
Allows for multiple currencies if you deal with foreign transactions.
Automatically downloads bank statements & reconciles transactions
Disadvantages:
$29/month. May be cheaper to buy Quickbooks for one-time fee rather than recurring monthly payments.
Online security concerns
As always, when choosing an accounting system for you and your business, think about your needs, not only for today, but for the future. Having to switch systems can be a bigger than pain that you don't need to deal, but choosing the right system from the start can save you a lot of time and hopefully money.
James Garvin began his education studying biotechnology. In recent years he has turned his interest in technology to helping two internet startup companies. The first business was an online personal financial network and the second was an e-marketing platform created to help entrepreneurs demo their web sites. Currently a student at University of California Davis, James is spending his summer incubating two new online businesses and writing about his entrepreneur experiences.
Share this article
---
Additional Resources for Entrepreneurs