Small Business Technology
PayPal as a Financial Tool for Small Businesses
Written by Scott Scheper for Gaebler Ventures
PayPal has been embraced by many small businesses. If you are new to PayPal and how it can help you grow your small business, this is a great article for you.
Imagine, as the owner of a small business, never having to go out to the bank to deposit checks, never having to wait for checks to be delivered to you, and having your clients pay you immediately, with just the click of a button.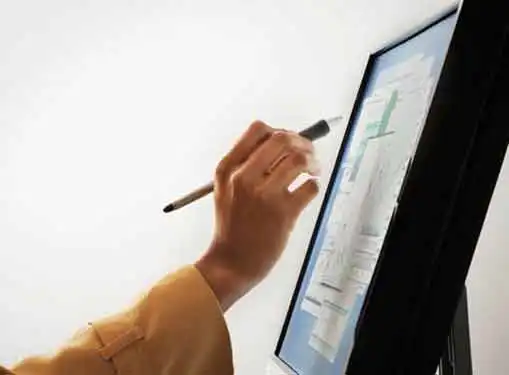 Sounds like the ideal payment system? PayPal offers precisely that service.
A wholly-owned subsidiary of eBay since 2002, PayPal is now is one of the most recognized means of transferring money on the internet, operating in 190 markets and used by over 164 million people worldwide.
More often than not, people use it to purchase items online. In increasing numbers, however, small business are turning to PayPal as a financial tool to keep track of their accounts and handle both payments to vendors and invoices to customers.
Few Good Alternatives to PayPal for Many Small Businesses
Small businesses, particularly start-ups, have difficulty finding other means to handle transactions without straining their budget or running into complex technology hurdles.
Without a credit history or a large sales volume, small businesses often find that some credit card companies may charge them a higher than normal rate, ranging from 7 to 12 percent per transaction.
On the other hand, if a small business wants to set up a website from scratch with an online shopping cart (without using PayPal), they can end up paying up to $400 for security certificates from Verisign or Thawte.
Beyond the costs of security certificates, developing a customized e-commerce payment system can be way too expensive if the business is just starting out. PayPal serves as an affordable alternative, saving entrepreneurs much needed capital.
PayPal offers several types of accounts for businesses. The first, a Personal account, is designed for individuals and requires no set-up or transaction fees (members outside of the United States, however, need to pay a one-time fee).
With a personal PayPal account, a business owner can e-mail invoices to clients by clicking on the PayPal web site. Customers simply have to have set up their own PayPal account and associated it with their bank account or credit card information. A quick click of a button allows them to pay the invoice have the payment amount be charged to their credit card or withdrawn directly from their bank account. This is a great solution for a small business that does business with a finite number of customers.
For larger businesses, PayPal offers its Business and Premier accounts. A PayPal Business account and a PayPal Premier account allow the business owner to accept debit and credit card payments, and has fees ranging from 1.9 to 2.9 percent (depending on the volume of monthly transactions), plus 30 cents per transaction. For larger businesses earning up to $5M annually, there is also PayPal Payments Pro, which allows the customer to finish transactions on the merchant's website rather than on PayPal itself. This carries a monthly cost of $30. PayPal's offerings change periodically so for the latest information, visit PayPal's website.
Launching an eCommerce Site With PayPal
Launching an online site that use PayPal for ecommerce is easy. A website owner can contract a developer, arrange a modest price, then have a short script written for a shopping cart system that uses PayPal.
Guides and documentation for creating these systems are available at PayPal's online developer center. Upon clicking the Pay Now button, a customer without a PayPal account can make a choice between American Express, Discover, MasterCard or Visa. Or if the customer already has an account, he can make use of the virtual credit card system, as he'd already stored his credit card number in PayPal itself.
If a shopping cart is not the most effective means for the business, another alternative is to send an invoice to the user via email, with the PayPal button already imbedded in the body. After reviewing the invoice, the user clicks the button to pay and finish the transaction. The business owner gets confirmation once all this has been accomplished.
Not everyone likes to use PayPal. It has its share of controversies, what with the many stories of people having their accounts frozen for a long time due to the service's stringent security policies.
Also, PayPal is often the target of schemers and identity thieves out to trick people into revealing their credit card numbers and passwords. These problems seem to come with the territory, considering the huge number of people using PayPal.
However, security still remains as one of PayPal's main priorities, and it has dedicated more than 1,000 staff members to fighting fraud and identity theft. The service continues to expand and offers new services to lessen the risk to buyers and sellers, and it remains an efficient and affordable financial tool for entrepreneurs just starting out.
Scott Scheper is a venture finance enthusiast and serial entrepreneur hailing from Orange County, CA. Scott recently graduated from Chapman University where he was a Cheverton Fellow and graduated with honors in Finance, Management and Marketing.
Share this article
---
Additional Resources for Entrepreneurs