Buying a Business in the USA
Advice for Foreign Buyers Purchasing U.S. Businesses
U.S. businesses are attractive acquisition targets for international business buyers. But before you finalize a U.S. business purchase, here a few things you might want to consider.
The purchase of any business is a major undertaking.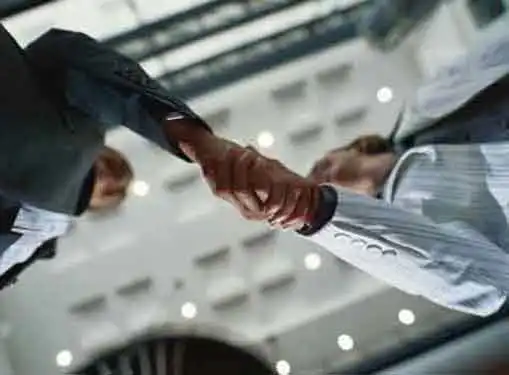 But the purchase of a U.S. business by a foreign buyer is even more challenging. Geographic distance, international regulations, and cultural hurdles have a tendency to complicate the process and dampen the passion of most buyers.
Yet every day scores of international buyers close on acquisitions of U.S. firms. All it takes is persistence and the willingness to follow a few common sense guidelines to keep the buying process running smoothly.
Preliminary Acquisition Research and Strategy. Before you get too serious about buying a U.S. firm, conduct preliminary research to determine whether an American business acquisition is capable of advancing your business and personal goals. More than a few planned U.S. business purchases have been based on assumptions that were proven wrong during the initial research stage.
Establish Business Contacts In The U.S. The process of buying an American company is tricky under the best of circumstances. If you don't have any contacts in the U.S. it will be difficult (if not impossible) for you to achieve a successful business purchase. For most international buyers, the best approach is to hire a U.S.-based business broker early in the buying process.
Conduct A Thorough Business Appraisal. A competent business broker is more than capable of walking you through the appraisal and negotiation process. But if you choose to do the purchase yourself, you'll need to hire a professional appraiser and conduct your own negotiations to make sure you don't overpay.
Perform Acquisition Due Diligence. The due diligence process is designed to surface any hidden issues or concerns about the business you are buying. It covers financial and legal concerns, as well as issues related to the company's employees, intellectual property, and physical assets. Again, business brokers are very experienced in the area of due diligence and can quickly identify problem areas. But regardless of whether or not you hire a broker, you will need to rely on the services of legal and financial professionals during due diligence.
Plan Beyond the Acquisition Closing. The process of buying an American business can be so overwhelming that many international buyers fail to plan beyond closing. A comprehensive post-acquisition plan addresses the issues you'll face after your name is on the door and provides a road map for preparing the business to thrive after the transition.
Share this article
---
Additional Resources for Entrepreneurs