Raising Money
Alternative Financing
Written by Bobby Jan for Gaebler Ventures
Besides traditional sources of financing, such as bank loans, there are many alternative sources of financing for entrepreneurs. This article will explore some of these alternative sources of financing.
Entrepreneurs desperately in need to money but who cannot not secure traditional lines of credit may turn to alternative financing.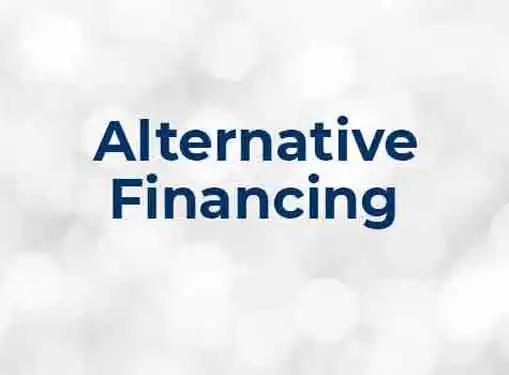 Some common sources of alternative financing include credit card, retirement cash, high-interest loan, SBA microloan, and grants/rewards. Let's take a brief look at each one.
Credit card debt
Using a credit card to finance a business idea is a popular choice for entrepreneurs. In fact, more than 80% of entrepreneurs have used credit cards as a source of money. The appeal of credit cards is that is it readily available and easy to use. However, borrowing money with credit cards can be very expensive if you don't handle it right. Interest rates are around 20% and penalty for late payments could be hefty.
Tips for using credit cards for a startup
Always pay back your credit card debt fist! If you only make minimum monthly payments, it could take you decades to repay your initial loan.
Many credit card companies offer a variety of rewards and benefits for using their credit cards. Some offer discounts and cash back. Look around for the credit card(s) that best suit your need.
Most credit card companies offer benefits for new users, including limited low- or no-interest rate. If you have credit card debt that you can't readily pay, take advantage of this benefit by transferring your existing credit card balance to another credit card.
Retirement Cash
This is another popular source of cash. Before you dip into your retirement account, make sure you know all the penalties and potential disadvantages of taking out your money early.
High-Interest Loan
There are many specialized lenders out there willing to make you a high interest loan. Interest rates are similar to credit cards so approach this source of financing carefully.
SBA Microloan
The SBA is a very helpful resource for entrepreneurs. Go to www.SBA.gov to check out their resources, or check out our own small business lender directory. Be sure to learn more about their Community Express Program for small businesses. Loans are usually small, around $5,000 to $10,000. To qualify for a SBA loan, you must have good credit and participate in a consultation with an SBA-approved technical advisor. Here are some of the benefits of borrowing from the SBA:
Low interest rates
You don't need to put up collateral
You don't need to a complete business plan
Loans can sometimes be obtained on the same day you apply for it.
Grant or Award
Is your business creative or innovative? If so, you can apply for grants and awards. A good example is the Idea Happens contest Visa sponsors. This is a $25,000 grant to young entrepreneurs who submitted the best business ideas. Many companies and institutions sponsor similar grants so search around. You can go to www.grants.gov to obtain a free list of available grants.
There are many other alternative sources of money for your business, including taking a home equity loan. Be resourceful and search diligently. Good luck!
Cheng Ming (Bobby) Jan is an Economics major at the University of Chicago who has a strong interest in entrepreneurship and investing.
Share this article
---
Additional Resources for Entrepreneurs