Entrepreneurship and Startup Trends
Baby Boomers Seek Extra Income
Written by Jay Shapiro for Gaebler Ventures
The Baby Boomers generation looks to franchise opportunities and network marketing to rebuild nest eggs cracked in the crunch. Many older members of the Baby Boomer Generation lost investments and retirement funds following the crunch. That's why certain businesses appeal to them.
Thanks to medical advancements and better standards of living we now live longer than our ancestors did.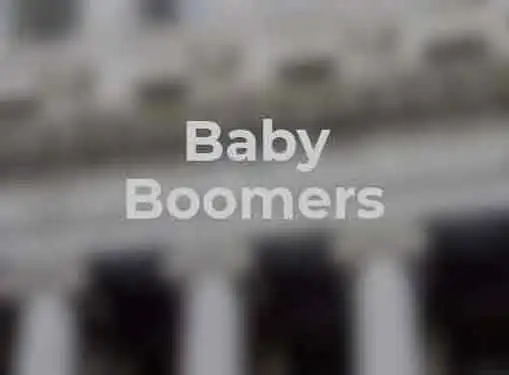 We also have working and income options that our grandmother would have thought miraculous or pie-in-the-sky. Even so, when the credit crunch really crunched recently, many older members of the Baby Boomer generation were thinking of retirement. Boy, that global financial crisis put the mockers on many of their plans. A lot of people lost invested money, others panic sold their stocks and shares, therefore cracking open their treasured nest eggs.
A lot of senior citizens depend predominantly on income from their stock and shares investments to cover their day to day living expenses. Because of their immediate need for funds they don't have time to wait for market rebounds in the event of a financial downturn. They therefore have to re-sell their stocks at losses in order to keep their heads above water. The hardest his group is the retired or pre-retirement set. If the market crashes and you are in your mid forties, there's still the time for you to wait until an upturn. For the retired the needs are far more immediate.
And it's not just Baby Boomers with investments in stocks who find themselves affected in this way. Many property taxes were raised as local neighborhoods tried to allow for the reductions state and/or federal government funding. People who'd paid in full for their homes and lived in them for decades suddenly found themselves struggling to meet the expenses associated with living in their homes.
Even increased car fuel costs affect retirees and not just because the raised prices can impose a restriction on travel. Raised gasoline costs result in raises in food prices. In addition it also has a bearing on the reliability of services like Meals on Wheels.
But all is not doom and gloom and there are ways in which the crunch-afflicted Baby Boomers can combat the difficulties. It's important for them to keep informed about current events and stay au fait with new part time business opportunities. Employing sound money management methods is probably just as vital as a finding a reliable income source to begin with.
Businesses that tend to appeal to the Baby Boomer band are:
Franchise opportunities that don't have a large set up fee attached to them. Often those in the consultancy industry will suit the retiree.
MLM or Network marketing businesses are also a good option.
The best advice regarding pitching the idea of a network marketing business to a Baby Boomer eager to solve their financial difficulties is:
Highlight the benefits of the internet's global reach. Many Boomers will be aware of MLM schemes or network marketing businesses that didn't fair well in the years before the internet. This may influence the way they view such openings. Nowadays the possibilities with network businesses are far more exciting. And this is something the Baby Boomer generation needs to understand if it is to enjoy the affluent retirement it always dreamed of.
Jay Shapiro is a freelance writer based in the UK. Jay has a particular interest in the emotive aspects of the entrepreneur's character. "Alongside the nuts and bolts of business, the character of the person is often the ingredient responsible for success."
Share this article
---
Additional Resources for Entrepreneurs