Mentoring Programs
Be a Mentor
Written by Celeste Heiter for Gaebler Ventures
One of the best ways to invest in the future of business and community welfare is by becoming a mentor. The information contained in this article defines the role of a mentor, mentoring venues and programs, and criteria for becoming a mentor.
With the economy and the educational system in crisis, these days, it's all about paying it forward and giving back to your community.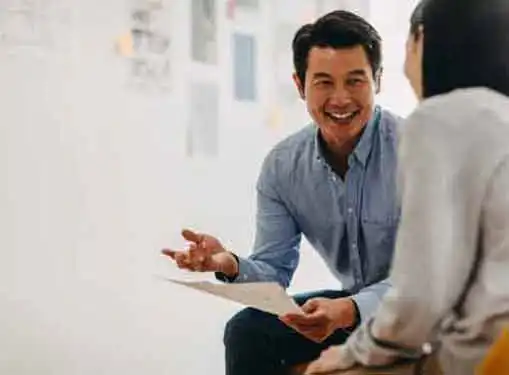 One of the best ways to invest in the future of business and community welfare is by becoming a mentor. Regardless of your field of expertise, chances are that you have something of value to offer, whether it's your academic education, your hands-on experience, or simply the wisdom that comes with age.
What Does a Mentor Do?
As a mentor, you can make your guidance available to people of any age. Some children begin working with a mentor as early as elementary school through programs such as Big Brother, Big Sister, Boy Scouts and Girl Scouts. Mentoring may also be offered by high school programs to help students choose an educational or vocational path. Mentoring is also made available to college students for academic and internship support through alumni programs and mentoring rosters. Outside the academic sphere, many young entrepreneurs seek the guidance of an older, more experienced mentor in their field of business to counsel them on problem solving and making important decisions.
How to Become a Mentor
If you are active within your family and your community, you may already belong to a group in which there are young people in need of your wisdom and guidance. Church congregations are excellent venues for making your mentoring skills available. Most families in close-knit neighborhoods also have children who may benefit from your experience and expertise. Closer to home, you may even have nieces, nephews, cousins or godchildren who would appreciate the extra attention to help them navigate the challenges of life as they grow.
If there are no likely candidates in your personal network, there are many alternative venues for joining a mentoring roster. Two of the best places are your local Small Business Administration (sba.gov), and the Service Corps of Retired Executives (score.org). Other possibilities include your local Chamber of Commerce, and professional associations such as the Kiwanis, Soroptimists, or Rotary. You can also enlist online with programs such as FindAMentor.org, Mentoring.org, and MentorNet.net. And if you own a large business, you may even wish to start your own mentoring program.
Criteria for Becoming a Mentor
When assessing your value and role as a mentor, willingness to commit to the needs and well-being of a protégé is essential. You will need to calculate your availability for regular meetings, phone conversations and e-mail correspondence. Also of importance is maintaining your integrity and your reputation in both your personal and professional life at all times. Similar interests, goals, and field of expertise are essential in many cases, although it is possible to provide general guidance and objective insight to someone who is outside one's professional sphere. It is unwise to choose an employee or co-worker, since the mentor-protégé relationship should be based on the ability to freely express any issues in one's current business environment.
And once you've been matched with a protégé, it is important to define goals and objectives, and assess and clearly define individual needs and expectations. And as a mentor, it is important to keep an open-mind and be willing to offer unconditional encouragement, rather than to expect a protégé to abide by strict rules or to follow coercive advice.
Celeste Heiter is an entrepreneur and professional writer. She has owned several businesses, is a graphic designer and an expert on Japan and its culture. Today Celeste devotes her time to writing about a variety of business topics.
Share this article
---
Additional Resources for Entrepreneurs