White Papers
Best Practices for Writing White Papers
Writing a white paper is easy. Writing a white paper that can deliver results . . . that's a different story. But don't worry, we have you covered with our list of best practices for writing white papers.
In business, a white paper is a marketing tool that makes the case for a product by positioning it as the solution to a problem.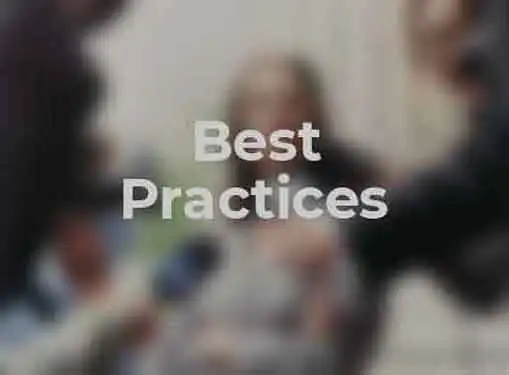 White papers are unlike other marketing tools in that they don't blatantly attempt to sell the reader on your product. Instead, they try to inform the reader about both the product and the problem, leading him further into the selling process.
If you are just getting started with writing white paper, you'll want to be sure to take the following white paper writing best practices into consideration:
Be credible. From the outset, your white paper has to be credible. One of the ways you can do this is by initially focusing your attention on the reader's experience with the problem rather than launching into a diatribe about your product's features and characteristics. By connecting with the reader's experience, you build repertoire and establish the credibility you need to make your case.
Adapt your tone to your audience. Tone matters in white papers - and so does your audience. But if you don't who your audience is it will be difficult to write an effective white paper. Define the characteristics of the people you are trying to persuade, letting their concerns guide both the tone and content of your document.
Describe the problem. Successful white papers begin with a clear and accurate description of the problem. A few paragraphs that succinctly discuss how the problem impacts the reader usually gets the job done. Although you can include statistics and technical information, make sure your language is straightforward and not clouded by industry jargon.
Don't oversell your product. After you have discussed the problem, it's time to introduce your product or solution. In this part of the white paper, your goal is to present the facts about your product, drawing attention to specific features and elements that relate to the problem you just described. You can even use a couple of professionally-designed diagrams to reinforce your point. But no matter what else you do, don't oversell your product. If this section reads like an infomercial you have overreached.
Connect the product to the problem. The meat of the white paper surfaces in the connection between the problem and your product. Here, you will need to convincingly argue how your product is uniquely capable of resolving the problem. Substantiate your claims with empirical evidence, testimonials, and case studies - but don't forget to mention specific customer benefits (e.g. ROI), development schedules, and expansion opportunities.
Share this article
---
Additional Resources for Entrepreneurs