Business Ideas
Billion Dollar Business Idea?
Written by James Garvin for Gaebler Ventures
Would be entrepreneurs often hesitate to take the leap to launch their own business because they fear their business idea is not a billion dollar idea. Most businesses that launch and are successful aren't billion dollar business idea. Entrepreneurs need to understand that a billion dollar business is the exception, not the norm and they should not let a niche business stop them from starting.
All new companies have a vision, some bigger than others, but very few, and I mean very few, actually plan on becoming a billion dollar business when they launch.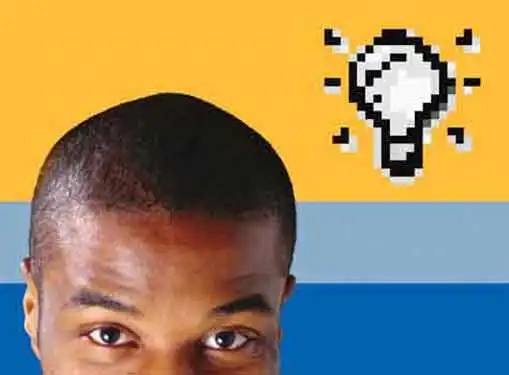 All new companies start small and gradually build their businesses into the empires that we see today, like Wal-Mart, Google, and Microsoft. However, entrepreneurs that have niche markets with small market sizes still thrive, even though they may not share the spotlight with the Fortune 500 companies.
Many entrepreneurs simply want to maintain their current corporate income level, but have the freedom and autonomy to run their own business. It's not always about the mass millions and for entrepreneurs looking to maintain a comfortable lifestyle while enjoying the day to day excitement of running their own venture should not hesitate to launch their own business just because you think it won't be the next hot IPO stock in 5 years.
Entrepreneurs value the excitement that comes with seeing their ideas come to fruition, being their own bosses, and having the flexibility and freedom to let their ideas and imaginations run wild more than they value monetary value that can be associated with starting your own business. Look at the neighbor who started his/her dog-walking business, or the corner baker who opened his bakery. Just like the guys who founded today's Fortune 500 companies, it all started with a passion to carry out a common interest of creating something new.
If you have a business idea (and who doesn't) but are hesitant to start your business because you feel that your idea isn't big enough, understand that most entrepreneurs successfully launch small businesses that more than provide them with a comfortable lifestyle. A quick reality check to help you understand how many dogs you need go walk, muffins you need to bake, or product you need to sell to make a comfortable income will help you set your initial financial goals. Once established, it's up to you to decide if and how you want to grow your business past a comfortable size.
James Garvin began his education studying biotechnology. In recent years he has turned his interest in technology to helping two internet startup companies. The first business was an online personal financial network and the second was an e-marketing platform created to help entrepreneurs demo their web sites. Currently a student at University of California Davis, James is spending his summer incubating two new online businesses and writing about his entrepreneur experiences.
Share this article
---
Additional Resources for Entrepreneurs