Entrepreneurial Selling
Boost Sales With School Social Awareness
Written by Rayzelle Forrest Young for Gaebler Ventures
Highlights three business types and how they can participate in school social awareness campaigns to help boost sales. Discusses how almost any business can take advantage of this opportunity.
Promoting social awareness in students is something every school strives to do.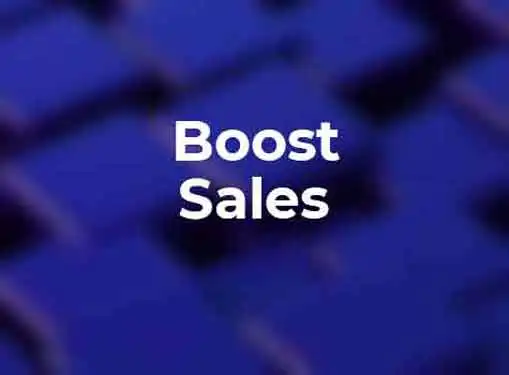 If you're an entrepreneur and have a product that could be used to help with these campaigns, this could mean big dollars for your business. There are numerous ways that your company could help with promoting student social awareness. Although the examples below highlight only three types of businesses, almost any company can get involved with these type of programs.
Food Business
If you're in the business of food there are several ways to help boost your sales with school social awareness programs. One way is to approach schools and set up a day when your food product is available for students to buy and that for every item sold a portion of the proceeds will be given to an organization or charitable group of their choice. This is something that can be done on a weekly basis or monthly.
Another way to take advantage of social awareness programs at school is to help feed the hungry. For every one of your food items bought by a child, you could donate a canned food to a food bank in your local area. You could also design a food program around donating to a disaster relief fund such as the red cross or the salvation army.
Floral Business
If your business is in the floral industry, set up a program with schools where students can purchase a flower and deliver them to convalescent homes or the sick and shut in. Schools could arrange for students to deliver them themselves or you could offer to make the deliveries for them. This program could also be extended to included hospices.
In addition, arrangements could made to have students purchase flower grams that have a special message attached to the flowers they buy. A great program for this is adopt a grandparent day. Students could buy flower grams on Mother's and Father's Day and have them delivered to the elderly citizens in the community that have no in the surrounding area.
Sporting Goods
Sporting goods store owners could have students help them donate to children who can't afford to participate in organized sports. Have the school inform parents that for every piece of equipment that is bought, a percentage of the purchase will be set aside to help underprivileged children with sports fees. You could also use a similar program to donate equipment to the Right To Play foundation.
Participating in school programs that encourage social awareness in students can be a great way to increase community relations and make money for your business. Most businesses, whether they offer a service or a product, can arrange to participate in these type of school programs. To get started, approach school leaders with your ideas and either set up a new social awareness campaign or participate in one that already exists.
Rayzelle is an entrepreneur and writer. Based on her experiences as an owner of her own dance studio, she will share her personal tips on being a successful entrepreneur.
Share this article
---
Additional Resources for Entrepreneurs