Novel Promotional Items
Branded VISA Gift Cards
The latest marketing trend to increase repeat business and drive customer loyalty is custom-branded VISA gift cards. If you haven't given them a try, you should.
Finally, small business owners can offer an affordable giveaway that excites potential customers while simultaneously building brand loyalty.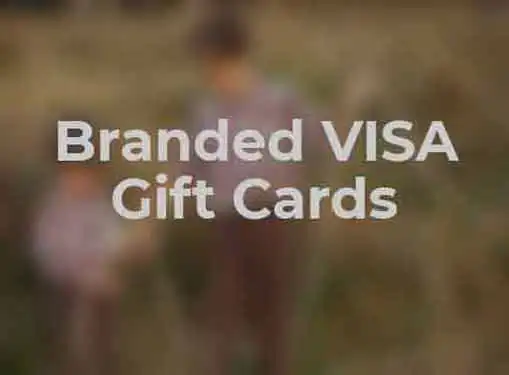 If you own a small businesses, you're always looking for new and cost effective ways to make sure customers keep coming back, right?
So how can a small business impress customers and build loyalty?
To rise above the fray, you can't just do what everybody else is doing. That's for sure.
We are all familiar with the standard tactic of giving out promotional items, such as company-branded pens, hats, or shirts. While giving out promotional products like these is a nice gesture, it's so common that most customers won't be all that impressed.
There's a new approach that's gaining momentum but still is original enough to draw attention. It's giving away custom-branded VISA gift cards -- by all accounts, it's a novel approach that is sure to be noticed and remembered.
Many gift card providers have made it easy to offer personalized custom VISA gift cards to any client. For a modest fee of around $5.95, your VISA gift cards can feature company logos, product images, or any other desired image.
A Visa Incentive Card can be used wherever Visa debit cards are accepted. As such, these tend to be very popular incentive rewards or promotional items.
Once you experiment with giving away branded VISA cards, you'll find all sorts of ways to use them -- as promotional gifts to customers, as rewards for sales contests, honoring an employee anniversary, or for any other good reason where you need a gift that stands out from the crowd.
The bottomline? If you are looking for a cost effective way for your business to get the brand exposure it deserves, custom-branded gift cards are the right way to go.
Share this article
---
Additional Resources for Entrepreneurs