Naming and Branding
Branding and Finding Your Niche
Written by Anne Hauser for Gaebler Ventures
Finding a niche market is important when you start a business. Don't try to be all things to all people.
One of the most important things for a business-- no matter the size-- is finding exactly what makes your business special.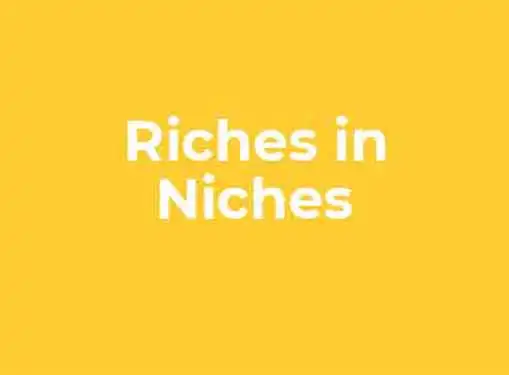 It is important to find a niche market, and focus only on that particular product or service. Focus on the one thing your company does, and do it as well as possible.
Brands That Lost Their Way
A lack of focus can really hurt a business.
There are countless examples of large corporations who found initial success in a niche market and tried to branch into other markets and ended up hurting their bottom line.
For example, think of a car brand like Chevrolet. Most consumers don't associate the brand with any one thing-- it can be a sports car, truck, or an affordable compact car. Some consumers will be brand loyal to Chevrolet, but American made cars are hurting in the face of foreign competition.
Most younger consumers, or the people you want to be your customers for years to come, can't think of exactly what Chevrolet means to them.
Long story short, the brand has expanded too far and lost its most basic meaning: well made American cars.
Niche Brands That Have Gotten It Right
Now, think about some of the most successful brands you know. They define their box and then they stay in that box.
In contrast to Chevrolet, think of a brand like BMW. BMW means one thing to most consumers: luxury. No matter what model of BMW it is, if it's a BMW people know and respect what that means. The focus is not on the car itself, but instead the brand it represents. Similarly, Toyotas and Lexus may look and drive very similar, but it is the Lexus brand name that sells the more expensive car.
BMW and Lexus are good examples of niche branding. Niche brands convey a single message and never stray from that message.
Niche businesses also limit the breadth of their products or services to a single area. For example, Subway means submarine sandwiches. Nothing else.
So no matter where consumers are, if they see a Subway, they know they can get a great submarine sandwich there. Selling one thing, and selling it well has made Subway one of the most successful franchises in the country.
The Lesson for Entrepreneurs
The lesson your small business can learn: make your business and your name mean something.
Don't try to expand to too many things too quickly. Do what you know and do it well. Your consumers will remember your product or service and keep coming back to you for exactly that one thing that you provide so well.
Anne Hauser is a freelance writer who is currently a double major in Magazine Journalism and English at the University of Missouri.
Share this article
---
Additional Resources for Entrepreneurs