Real Estate Articles
Build to Suit Option
Written by Brent Pace for Gaebler Ventures
As your venture grows, you may find yourself leasing larger and larger spaces. When the time comes that you need your own space, you may want to consider a build-to-suit option.
Most entrepreneurs spend their days and nights trying to grow their business.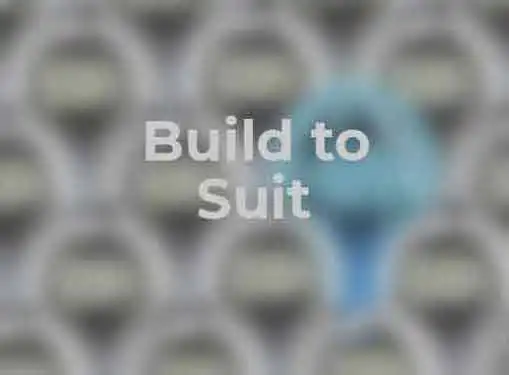 As your business grows you may find yourself constantly needing larger and larger office spaces. In addition, if your venture has specialized functions you may find that you have needs that aren't adequately addressed by most typical office spaces. When the time comes that your company has become large enough to justify your own building, you may consider the build to suit option.
The build to suit option, as the name implies, suggests that you have a developer build an office building to suit your needs. In doing this, there are two main types of build to suit programs we should examine. The first is a build to suit and then purchase program, the second is a build to suit with a long term lease agreement.
Build to Suit: Building Ownership
As your venture grows and you hire a developer to help you build your own building, one of the simplest ways to do it involves you actually owning the building upon completion. There are several advantages to doing this, with the main advantage being that you have a long-term home that you can modify as you wish. Owning your building also places some issues on your plate, including financing.
There are two sub-options when you finance your own building ownership. The first is to allow the developer to complete the project on their own construction loan, and then execute a final purchase from the developer. The second option is for you, the owner, to take part in the construction loan up front and close your own financing without the developer involved.
The main incentive for the developer in any of these situations is the fee involved in building the project. It is not uncommon to see a development fee in excess of 5% of the total project costs in order to get this work done. Since they have no residual value, they collect this fee in pieces as the construction is paid for. Although this fee could be several million dollars, all of the gains made as the loan is paid down go to you as the owner.
Build to Suit: Long Term Lease
The second option is probably the most typical option of these two. This option involves having your developer also become your Landlord at the conclusion of construction. This option preserves capital flexibility for you, while still giving you all of the space and features that your business requires.
In order to finance the building with you as the anchor tenant, most developers will require a lease in excess of 10 years. Although the term is long, you should also be aware that this option can provide you with additional flexibility. For instance, the developer may wish to build an office building with about 200,000 square feet although you only need 100,000 square feet currently. The developer will lease the excess space, but you will likely be able to get options to expand into that space in the future without paying for it now. If you build a 200,000 square foot building for yourself you will either need to take responsibility for leasing it out, or just pay for the space yourself through footing your mortgage bill without receiving any outside rents.
Brent Pace is currently an MBA candidate at University of California at Berkeley. Originally from Salt Lake City, Brent's experience is in commercial real estate development and management. Brent will have tips for small business owners as they negotiate their real estate needs.
Share this article
---
Additional Resources for Entrepreneurs