Real Estate Articles
Considerations in Signage
Written by Brent Pace for Gaebler Ventures
When negotiating for space, don't forget to negotiate for proper signage for your office and retail location.
One thing that is often forgotten in real estate negotiations is signage.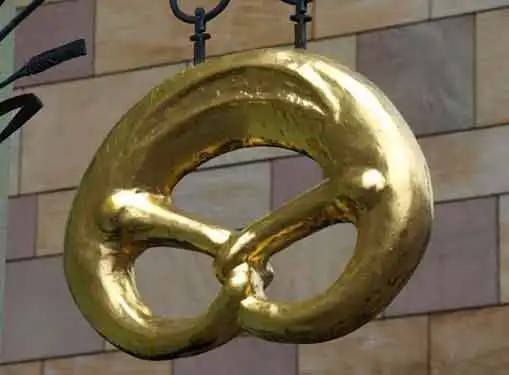 If you are starting a business and considering leasing office and/or retail space, you will want to include specifics about signage rights in your lease document. Here are some things to think about as you negotiate your signage rights.
1. Must be explicitly stated. Don't take for granted the fact that you will get to put signage up if it's not explicitly stated in your lease. You don't want to assume that it is free. Since that is the case, make sure you insert some wording on signage into your first draft of the lease. As always, it is advised to have good legal counsel assist you in this process.
2. Location(s). Signage can be negotiated for several locations in and around your building. The following are a few places you may want to think about placing signage:
a. Crown. This kind of signage refers to placing a sign on the top of the building. For office buildings, crown signage can result in the building being called by your company's name. It can be quite lucrative, but also difficult to negotiate for.
b. Monument. Many buildings will have a sign out in front on the street that features slots for many individual tenants to display their sign. Although retail centers are the most frequent users of monument signs, many office buildings have toned-down versions as well.
c. Building directory. Once inside an office building, you will often find a building directory in the main lobby. Some of these are simple signs made up of lettering that is pieced together for each tenant. These days, however, many Landlords are springing for better signage with company logos in the lobby space. One especially advanced version of signage involves a digital building directory in a touch-screen computer in the lobby.
d. Way-finding. In office buildings, there are often many tenants on a single floor. Way-finding signage will help people get from the elevator to your space if it's not obvious.
e. Suite. Your individual suite should have its own signage as well. This could include glazing on any glass in your suite entrance, or a hard sign attached to your door or the wall next to your door.
3. Size. You will want to negotiate for how large of a sign you can use in any of the above locations. In retail centers it is no mistake that the anchors (like Target and Wal-Mart) have signage that is nearly twice as big as the other retailers. Even still, you want to negotiate to get your sign as big and as noticeable as you'd like.
4. Lighting. Don't ignore the fact that some signs are back-lit, others have lights focused on them, and some are simply made of a brushed metal or plastic and have no lighting at all. Make sure you figure out the lighting on your signage as part of your signage package.
5. The final piece of the puzzle. You can sense when you are close to having a deal in your lease negotiation. The terms are getting close to what everybody wants and needs, and signing is imminent. A good negotiating tactic is to save one last throw-in for the Landlord to give you to get you in the space. Signage is perfect for this. Once all of the other terms are where you want them, you can then say, "OK, now give me a 2 foot tall back-lit spot on the monument sign and you've got a deal." Many Landlords want you to have good signage, but you still need to negotiate to get the best signage you can get - using it as the final tool to get a signed lease is a good way to meet your signage needs.
Brent Pace is currently an MBA candidate at University of California at Berkeley. Originally from Salt Lake City, Brent's experience is in commercial real estate development and management. Brent will have tips for small business owners as they negotiate their real estate needs.
Share this article
---
Additional Resources for Entrepreneurs