Starting a Business
Business Advice: Knowing What's Sound and What's Rubbish
Written by Brenda Stokes for Gaebler Ventures
When starting a business, you will be given business advice from everyone who thinks they know everything about your business situation. So what is legitimate advice and what isn't?
Just like when a woman is expecting a baby and everyone gives her unsolicited advice, the same happens to the aspiring business owner.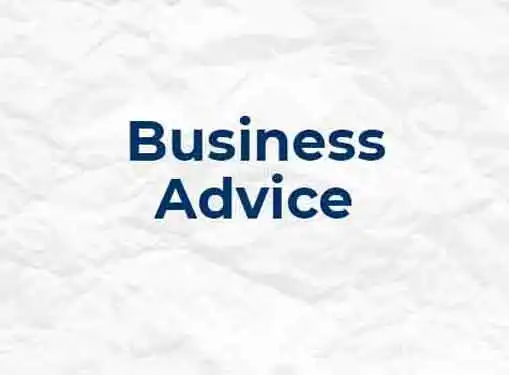 And also like a pregnancy, every case is different. This means not all advice is universal.
When you tell people you are starting a business, it is inevitable that you will receive both good and bad advice. Some advice is priceless, while other pieces of advice are worthless. You have to know the difference between the two so that you do not take bad advice to heart and allow it to put you into a bad situation.
Good advice
You usually know good business advice when you hear it. Good advice is typically that idea where you think, "You know, I didn't think of that at all." Or you may think that the person giving it to you is very creative.
Here are some examples of good and effective business advice:
1. Any time someone tells you to use blogs, social media, and the Internet for marketing, is giving you good advice. If they are an authority in the subject, listen closely because they may give you some great tips as to how you can use the Internet to make your business grow.
2. Any advice that tells you to not pay attention to the negativities surrounding you is good advice. However, you have to know how to deal with negativity and that is to always counteract it with something positive.
The best business advice usually begins with positivity rather than negativity. Anything that begins with, "Well, the market is getting bad" or a similar statement is not going to end very well. If the advice is telling you how to overcome something negative in an inspiring way, then it is worth considering. Just make sure it's realistic.
Bad advice
You can usually identify bad business advice when it simply makes no sense or brings upon a feeling of doubt. Here are examples of bad business advice:
1. Failure is not an option – Actually, failure is an option and something you can take advantage of in order to succeed. Sometimes failure is a necessity.
2. The customer is always right – This statement began as an effort to satisfy the customer, but then customers began taking advantage. Even larger retailers that lived by this motto have found that it is not the best business advice.
3. Nice guys finish last – This piece of advice led many to believe they had to cut throats to succeed.
4. Never be satisfied – If you are satisfied with the growth of your business, then why not stay satisfied?
5. Grow or die – This is, perhaps, the worst business advice because sometimes it can take a while to achieve the growth that you want to achieve. As long as you are breaking even or experiencing some growth, you don't have to let the business die.
Common sense
Always exercise common sense when distinguishing effective business advice from the worst business advice. You can usually reason out a statement and can identify a statement that doesn't make sense.
And always remember that the old maxims of "the customer is always right" and "failure is not an option" have been reconsidered because they have done more harm than good to even the largest of companies.
Brenda is a graduate of California State University and a professional writer covering a variety of business topics. To learn more about Brenda, check out her website at The Digital Inkwell.
Share this article
---
Additional Resources for Entrepreneurs