Business Card Advice
Business Card Printing Choices
You have tons of printing choices to make for your next business card. But don't worry - we'll help you navigate the decision process and make sense of your options.
These days, the first thing you'll notice about ordering new business cards is that you have choices.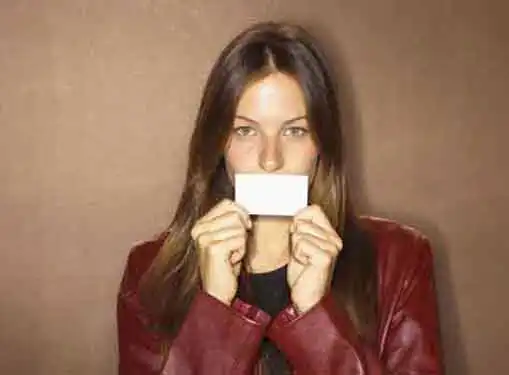 Lots of them. Some enhance your business card's ability to communicate important information to potential clients, peers and business contacts while others fall short of the lofty goals you've set for yourself and your business.
Navigating business card printing choices can be tricky, especially for the uninitiated. But rather than being intimidated by the selection process, all you have to do is wrap your mind around a handful of critical printing categories.
Paper Size
In the U.S., business cards are usually sized in a 3.5" x 2" rectangle. These dimensions are not universal - for example, if you travel to Britain you'll discover that most business cards conform to a 3.346" x 2.165" standard. Even though it's becoming increasingly common to find business cards that have been printed in odd sizes, unless you're trying to make a statement you're best bet is to stick with a typical 3.5" x 2" business card.
Paper Type & Finish
Most business cards are printed on a medium weight card stock. If you tell your printer that you want your order printed on standard weight business card stock, he'll know what you're talking about. If you prefer to have your card printed on a thicker stock (more than 100#) or a different kind of paper altogether your printer will probably be happy to oblige your request. Something else to think about is your business card's finish. Historically, most business cards were printed with a matte finish. But with photos and images becoming an increasingly common feature on business cards, many people are choosing a more expensive glossy finish for a touch of panache.
Shape
All business cards are rectangular, right? Not even close. Today's business cards can be cut in nearly any shape you desire. Want a circular business card? Not a problem. As long as you understand that odd shapes are significantly more expensive than the standard rectangle and may be quickly recycled because they don't fit into standard business card filing systems. Yet even if you decide to go with the standard rectangle, there are still some shape options (e.g. rounded edges) that are capable of enhancing the style of your business card.
Print Style & Inks
Paper isn't the only issue you need to consider when you place your business card order. You should also consider print styles and ink choices. If you want to give your business card a more professional appearance, embossed (or raised) print might be a good choice. Or if green business practices are important to you, vegetable-based inks are an option that is good for both your business card and the environment.
Share this article
---
Additional Resources for Entrepreneurs