Business Strategies
Business Expansion
Written by Malarvizhi K for Gaebler Ventures
There are many things to ponder when one is trying to expand an existing business. This article is for business owners who have been running a business for some time and are contemplating how to take it to the next level.
Business growth and business expansion require careful planning.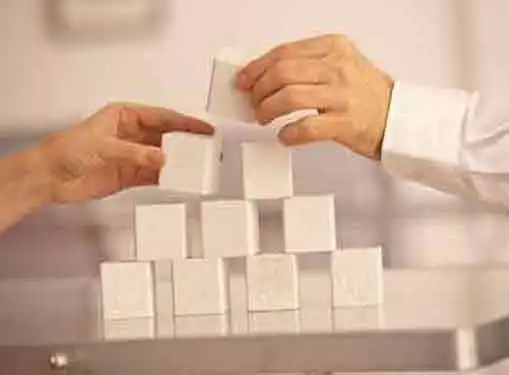 Nonetheless, there are certain inflection points (e.g. a boom on the demand side, a drop in raw material prices, a sudden drop in the cost of capital, significant developments in your industry or the economy) that pressure business owners to make big decisions in a short span of time.
In this article, we consider a few key points to ponder before embarking on an expansion.
Visualize the Future
Do a rigorous examination of the supply and demand side of your business and figure out what would be your desired financials, say three years down the line.
Don't start expanding your business without an end goal in mind.
Choose a Point of Differentiation
Would it pay to be a Jack of all trades (i.e. playing in the generic market) or would it be good to be known as a master of some (i.e. functioning as a niche player)?
In defining a business expansion plan, it's critical to define whether you will be a niche player or not. To survive in a hypercompetitive environment, one can either be big which will offer a cost advantage or offer something unique which can command a premium.
When it is not very easy to scale up the operations, smaller companies should look for other ways to distinguish themselves in the marketplace. For example, smaller companies often have the technology and expertise to develop innovative new technologies, products or services that customers are willing to pay more for.
As such, small business can differentiate themselves via innovation and being on the cutting edge. We see this in action these days with green-friendly products - small businesses are capitalizing on an explosion in demand for environmentally friendly products and services over the past decade.
Geographic Expansion vs. Business Line Expansion
How should the business be scaled up?
Should operations be expanded via more products/services or should the reach be expanded geographically? Or should you use a blended strategy of geographic expansion and product line expansion?
Geography places certain limitations on growth. Setting up or buying an operation in another geography means looking at different codes, regulations, taxes and laws to deal with.
Remember, bigger isn't always better. As you contemplate how to expand a business, be sure to keep your original future visualization of what you want the company to look like top of mind.
Money Matters
Study carefully the financial implications of an expansion, and whether the cash flow can support the additional investment.
Can the expansion be financed through internal accruals? Are you willing to relinquish control if you are seeking expansion capital from investors? Take a critical look at the growth rates projected earlier to see if they will allow you to achieve the desired numbers and if it all makes sense from a financial perspective.
Many small businesses have met untimely deaths with an overly aggressive growth strategy, finding themselves either buried deep in debt or with insurmountable cash flow problems.
There are some best practices to avoid financial problems when expanding a business. For example, as you grow, make sure you retire costly sources of debt from time to time and be open to diverse financing options.
Do What You Are Best At
Over the course of your initial years running a business, you should have figured out the key aspects that offer the company a sustainable competitive advantage.
Your expansion plan should leverage those key success factors of the business. These are your core competencies and you should never abandon them. In fact, your expansion plan should free up other resources to allow those core competencies to shine even more.
Focusing on your areas of core competency and outsourcing the non-core part of the work will maximize the utilization of available resources.
Even big companies around the world are hiving off non-core business entities even if they are very profitable and successful. Some choose to expand by moving into areas higher up the value chain.
Despite the need to focus on things you are good at, you need to be open to trying new things. There are many cases where picking up an unrelated business can help expand your business network, leverage shared resources, and make both businesses more profitable in the process.
Time Business Expansion Well
Timing is crucial in expanding a business.
The business environment should support the expansion. Consider expansion when proven demand exists for your products or services. Expand when you spot untapped opportunities that can benefit your business, a niche market that can be captured or a location not serviced by the competitors.
Listening skills are critical to healthy business expansion. Be receptive to customers' needs and that will show the direction that your business ought to grow in. For companies operating in industries that are heavily influenced by scientific developments, it is also critically important to keep a watch on the emerging trends, to be quick to exploit technological advancements and to meet changing customer preferences. After all, first mover advantage is, at times, the only difference between a mediocre venture and a great company.
Balance Your External and Your Internal Focus
Business expansion can be powered by things you do externally and/or by things you do internally. Keep both in mind as you plan for business expansion.
Externally, for example, a rebranding exercise might be needed from time to time to either re-emphasize or change the way the customers perceive your company.
Equally important are the internal changes, be it building teams or grooming employees or reorganizing the structure functionally or divisionally. Organizations need appropriate personnel across various functions in terms of knowledge, skills and attitudes.
Part of your internal expansion plan should be to make your own role in the company less mission-critical as your talents will be stretched even further during a business growth phase. Are there a set of people in the venture (analogous to the middle management in big corporate entities) who can effectively manage the operations in your absence. If not, you need to develop a plan to expand your management team's capabilities before you expand the business.
Malarvizhi K is a student at the Indian Institute of Management, Bangalore(IIMB). Most recently, Malarvizhi worked at Macquarie Capital Advisers.
Share this article
---
Additional Resources for Entrepreneurs