Small Business Marketing
Business Intelligence - The New Competitive Advantage
Written by James Garvin for Gaebler Ventures
Business Intelligence is a process for increasing competitive advantage of a business by using intelligent use of available data and information in decision making. In the digital age, there is a vast amount of information that can be used to drive better business decisions, and we are just now starting to make inroads into this emerging and promising field.
Business used to be about just providing a product or service that customers demanded and so long as you treated your customers well, made a quality product, and priced it reasonably, that one could build a successful business for life.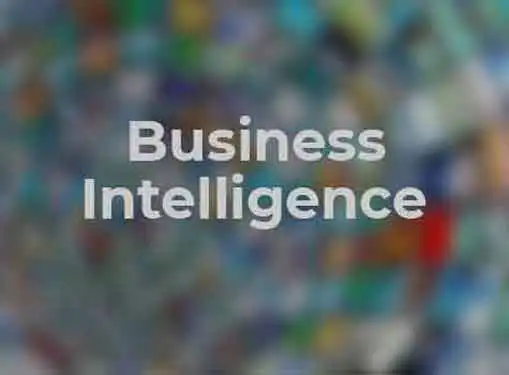 The emergence of hyper-competitive markets in all industries and in nearly all countries has completely changed the requirements for a business to succeed over the long term today.
Information has always provided businesses and their owners competitive advantages. If an owner had unique information about a customer he could leverage that information to make a profit by providing unique value to that unique customer that his competitors could not. Profiting from information is nothing new at all, but the information that we can collect and analyze has changed drastically. Business Intelligence is still a rapidly emerging field of business, but promises to be a very important field that will determine in the future the decisions businesses make.
Terms such as Customer Relationship Marketing (CRM), Database marketing, Customer Analytics, Business Intelligence, are all focused on the analysis of data to help drive better business decisions leading to improved profits for the firm. There is a huge discrepancy today between the use of digital data between large and small firms. Building a database that allows one to easily capture and analyze digital information is extremely costly and laborious to not only build, but to manage. However, those firms who have invested in such Information Technology advancements have received strong benefits.
There is a reason why grocery stores, large retailers, and airlines have invested hundreds of millions of dollars into building customer loyalty reward programs. It enables these firms to track customer data and use that information to increase profits. Grocery stores can increase the use of targeted coupons to shoppers based on their buying behavior. Retailers can send out special promotions to certain customers to incentivize future purchases. Customers benefit from business intelligence too. They often have the opportunity to earn more rewards, save more money, and get unique treatment when buying from a firm.
While business intelligence has been used widely in large businesses, entrepreneurs and small businesses can greatly benefit from it as well as the cost to gather and analyze data has shrunk immensely. Every new and small business should start with a CRM platform so that you can effectively capture your customer information.
Free CRM sites such as Zoho.com provide an easy way for a new firm to set-up their customer database. Using your CRM platform and your customer sales data, you can start to answer questions such as, who are our most profitable customers. How many customers are repeat customers versus new ones? How did we acquire new customers?
Having answers to questions like these empower businesses to make better decisions. It is hard to make decisions in any business with out the necessary information to base your decision off of.
Imagine being a small retailer and observing that only 25% of your customers are repeat customers, meaning that 75% of your sales are from new customers. That retailer could create a program to incentivize repeat purchases from new and existing customers. A simple 25% off of your next purchase within 30 days could help the retailer increase profits even if only 5% of new customers respond to the offer.
It would be difficult to create such a program without any customer data.
James Garvin began his education studying biotechnology. In recent years he has turned his interest in technology to helping two internet startup companies. The first business was an online personal financial network and the second was an e-marketing platform created to help entrepreneurs demo their web sites. Currently a student at University of California Davis, James is spending his summer incubating two new online businesses and writing about his entrepreneur experiences.
Share this article
---
Additional Resources for Entrepreneurs