Coming Up With Business Ideas
Business Names and Mistakes
Written by Charles Mburugu for Gaebler Ventures
Naming a business is like laying a building's cornerstone. Once it is in place, the entire structure and foundation is aligned to it. If the cornerstone is off, the whole building is off and the problem becomes magnified. Which are the common mistakes you should avoid when naming or renaming your business?
In your eagerness to expand an existing business or start a new one, it is important to take time to think through the name you would want to give your business.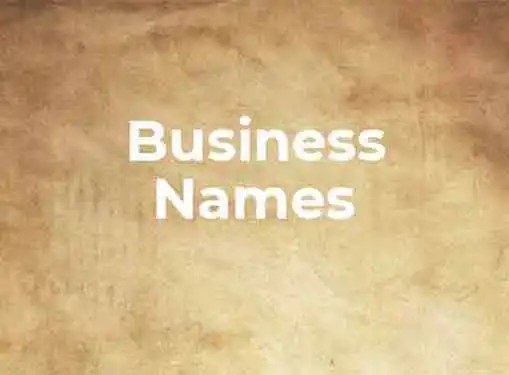 By being creative and avoiding some common mistakes, you will be able to come up with a name that will work in the long and short run. Here are some common mistakes to avoid.
Mistake 1: The Train Wreck
This refers to taking two words and causing them to collide. When under pressure to come up with an innovative name, many entrepreneurs will just take part of an adjective and make it into a noun. This results in names that sound and look awful, and with a twisted rationale about them.
Mistake 2: The Committee
This is when you get all your family members, employees and clients involved. In a democratic society, it may seem like the right thing to do. A better approach is to involve only a few major decision makers, and choose people who are sincerely concerned about the company's interests. Make sure you have a good mix of personalities in this group.
Mistake 3: The Atlas Approach
This is using the map to name your company. In their eagerness to start a business, many entrepreneurs choose to use their state, region or city as part of the business name. Though this may come in handy at the beginning, it becomes an obstacle as the business grows.
Mistake 4: Cliché
Once past the descriptive, literal stage, the imagination normally turns to metaphors. These can work well if not over used. Names like Apex, Summit, Peak and Pinnacle are good, but they have been over used. When naming your business, think of combinations of metaphors and common words.
Mistake 5: Hidden meaning
There is no problem with a name having special significance or meaning. It contains a story which can communicate the company's message. But if the name is too obscure or too hard to pronounce or spell, you might not get a chance to speak to a customer. They will simply view you as irrelevant. If it's too puzzling and complex, it will only confuse your customers.
Mistake 6: Campbell's Approach
This is using the alphabet soup to name your business. Pressured by the need to match domain names, many businesses have come up with purposefully misspelled or awkwardly constructed names. Avoid using "F" in place of a "Ph" or a "Q" in place of a "K". This makes finding you on the internet, and spelling the name very difficult.
Mistake 7: Sit on it
Many business owners are aware that their name has a problem, but they hope it will sort itself out somehow. You will need to be proactive in addressing any issues you may be having in regards to your name. Sometimes, it will call for additional public relations and advertising. At other times, changing the name could be the best move.
Mistake 8: Where's Bruno?
This refers to using names that are so plain and unimaginative. The first entrants can get away with this, such as General Electric and General Motors. However, competition calls for more differentiation.
Charles Mburugu writes for us from his home in Nairobi. He has a graduate degree in Business Management from Kenya Institute of Management. He is interested in writing about branding, CSR and intellectual property.
Share this article
---
Additional Resources for Entrepreneurs