Writing Business Plans
Business Plan Mistakes
Business plans don't have to be perfect, but there are a few common business plan mistakes you will definitely want to avoid.
Mistakes are a fact of life. But make a mistake with your business plan and the consequences could be devastating.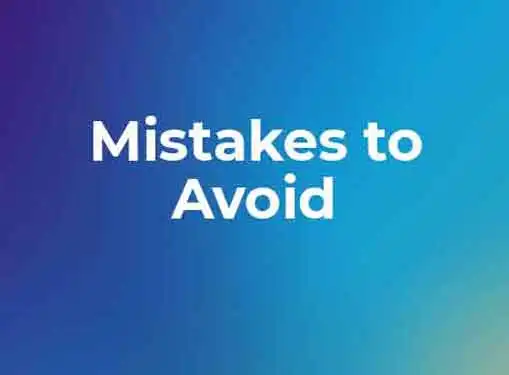 Pitfalls and perils abound, yet with the help of a few simple guidelines you can have your business plan on the straight and narrow in no time at all.
The irony of an ineffective business plan is that the mistakes could easily have been avoided if the owner had simply known how much is too much. More often than not, a bad business plan is comprised of an abundance of characteristics that either understate or overstate current and future business realities.
Too Vague
In creating a business plan, the entrepreneur is required to provide details about a business that, in many cases, does not yet exist. Although it is undoubtedly difficult to predict the future, it's important to be as detailed as possible in describing the current business environment and the challenges the business may face. This includes providing specific information about the markets in which your company will do business.
Too Soft
Hard numbers talk, soft numbers walk. If you're going to include figures (and you'd be insane not to), make sure you can back up those numbers with solid facts and business logic. For example, if your gross revenue figures are based on what you need to cover your expenses and a 15% profit rather than what the market will bear, your investors will see through it and your plan will be in big trouble.
Too Optimistic
As an entrepreneur, you're optimistic by nature. There's nothing wrong with that, but you can't let your optimism cloud your judgment - or the pages of your business plan. If you feel the need to include an overly optimistic forecast in the plan, you might what to think about displaying it in a side by side analysis of best case, worst case, and probable case scenarios.
Too Future-Oriented
A business plan walks a fine line between speaking about the company's potential and describing the state of affairs as they currently exist. Naturally, you want your readers to focus on what your business might look like three, five, or even ten years down the road. Your investors and loan officers, on the other hand, are probably more concerned about what it will look like six months from now. Although your business plan should present a future orientation, it's important to balance long-term perspectives with current and short-term perspectives in order to give the readers an accurate portrayal of where your company stands right now.
Too Unrealistic
The worst mistake you can make in creating a business plan is to fill it with unrealistic statements and projections. Is your idea really going to revolutionize the industry? Maybe, but probably not. Wide-sweeping claims often accomplish the opposite of their intended purpose. Instead of inspiring readers to grab hold of your vision, unrealistic elements usually send them running because they make the business plan appear flawed, if not unattainable.
Share this article
---
Additional Resources for Entrepreneurs