Business Travel Advice
Business Travel Luggage Advice
Business travel luggage varies from awful to awesome. Read this helpful article before you purchase business travel luggage and you'll be glad you did.
Every experienced traveler has a story about a good trip ruined by a bad luggage experience.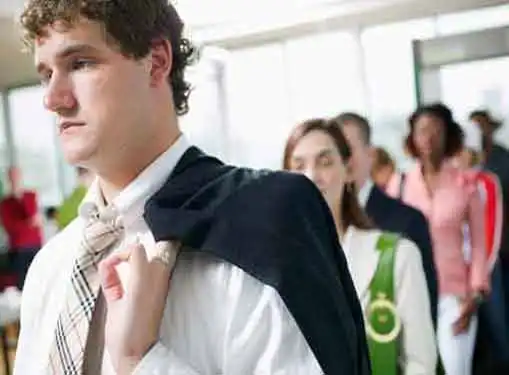 According to statistics, the airlines mishandle roughly 6 out of every 1,000 bags. You could take your chances . . . or you could take a few easy steps to help keep your luggage safe and sound throughout your travels.
Contact Information
Attaching your contact information to your luggage is a no-brainer. But what are you going to fall back on if the little name tag gets torn off by a careless luggage handler? The practical approach is to attach two ID tags to each piece of luggage - one on the outside and one on the inside. If the external tag becomes detached, lost luggage representatives can still find your information by opening your bags. For the same reason, it's also a good idea to leave a copy of your travel itinerary clearly visible inside each suitcase.
Visibility
Highly visible luggage is preferable for a couple of reasons. First, brightly colored luggage makes it easier to locate at the baggage carousel. Black is the standard color for most luggage, making it easy for someone to pick up your bag by accident. Since colored luggage is less common, it's more difficult for someone to inadvertently walk off with your suitcase. Additionally, colored luggage is more secure than black luggage because thieves tend to focus their attention on luggage that blends in.
Quality
No one has ever regretted purchasing a quality piece of luggage. The baggage handling process is rough on suitcases. Tears, rips, and other forms of damage just go with the territory. Ideally, you should be looking for the heaviest duty luggage you can find. Sturdy stitching and rugged zippers are usually good indicators that a bag is capable of making it through your travels unscathed.
Security
Security is a sensitive subject for most airlines. It's also a sensitive subject for most airline passengers. Although passengers understand the need for security personnel to inspect their bags, they want assurances that the contents of their bags are safe from theft and vandalism. Before 9/11, travelers secured their luggage with a wide variety of locks. Today, locks are still your best defense against thieves, but just make sure it is a TSA-approved lock that can be opened by baggage inspectors because if they can't open it, they won't think twice about cutting it off.
Packing
A rugged suitcase with a sturdy lock won't guarantee your peace of mind unless you put some thought into the way you pack it. An overstuffed suitcase is an invitation for disaster, especially after the baggage handlers get their hands on it. Leave a reasonable amount of space in your suitcase for repacking and purchases during your travels. And one more tip: Ziplock bags are a must for any liquids or gels that could create a stained and sticky mess on your packed garments.
Share this article
---
Additional Resources for Entrepreneurs