Operating Your Startup Business
Five Tips for Smart Business Travelers
Smart business travel tips are worth their weight in gold. With our business travel tips, you can pay less to travel and enjoy business travel more.
Every business trip is important for your company and the last thing you need are travel mistakes distracting you from the business at hand.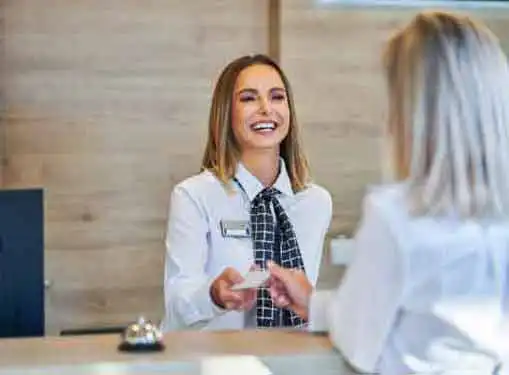 Business travelers who find themselves flummoxed by travel arrangements don't need to travel less, they just need to learn how to travel smart. Here are five, easy tips to help boost your business travel I.Q.
Know Where You Are Going
Far too many business travelers leave home without adequately understanding where they are going or how they will get there. An "I'll figure it out when I get there" mentality just doesn't mesh with business travel because the time it takes to get directions on the fly can throw a monkey wrench in your entire schedule.
Even more, the best resource you have for maps and directions is the internet, and there is no guarantee that you will have internet accessibility when you need it on the road.
Consider Alternative Airports
Many big cities have more than one airport. If you fly on a regular basis, you already know that major hubs tend to experience significant delays that can leave you twiddling your thumbs for hours on end.
However, smaller airports - airports that do not serve as hubs for major carriers - tend to experience fewer delays. By flying into an alternative airport you may add a few minutes in drive time, but you will save hours in potential wait time.
Stay Connected - But Not Too Connected
One of the benefits of modern technology is that it enables business travelers to stay in touch with the office when they are away from home.
That kind of connectivity can be both a blessing and a curse. Although you need to touch base with the office from time to time, make sure the office is aware that you are away on business and should only be contacted for urgent matters.
Otherwise, you'll spend most of your traveling time on a cell phone handling matters that could just have easily been handled by someone back home.
Be Tech Smart
For many travel warriors, technology is the name of the game when they are on the road. Laptops, cell phones, PDAs, and other devices are the lifeline of your business and they require a little TLC when you are away from the office.
For example, keep your re-chargers in your carry-on bag and take advantage of wall sockets whenever possible. You never know when you'll be able to recharge your recharge device again, and a dead battery can leave you dead in the water.
Also, request window or aisle seats when flying because an inside seat is a death sentence for laptop users.
Stay in Business-Friendly Hotels
Some hotels cater to business travelers and some don't. If you're smart, you'll look for a hotel that is close to the airport, has late check-in policies, and provides business-friendly amenities like in-room internet connections, executive facilities, and soundproof rooms so you can get a decent night's sleep.
Share this article
---
Additional Resources for Entrepreneurs