Buying a Business
Buying And Selling A Business
If you're an entrepreneur, buying and selling a business is part of your job description. Here are some of the terms and concepts you can expect to encounter on either side of the transaction.
Buying and selling a business are two of the most complex transactions you will ever make as a small business owner.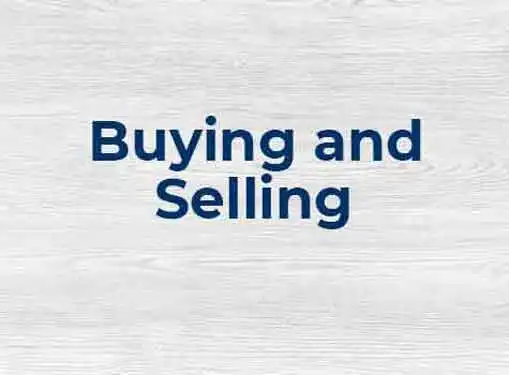 The stakes couldn't be higher - a badly negotiated deal could lead to an unmanageable debt load on the front end of the transaction and the loss of a comfortable retirement on the back end.
If you haven't bought or sold a business before, you're not alone. Most new entrepreneurs have never been exposed to the buying process and lack the background information they need to achieve a successful business purchase. Consequently, they find themselves duped by predatory professionals who specialize in unloading troubled companies on eager, new business owners.
You want a good business at a fair price. But to get it, you'll need to educate yourself about the vocabulary and concepts that are involved with buying and selling a business.
Valuation. Business purchase and sales negotiations frequently boil down to the issue of valuation. But what many new business owners don't realize is that there are several methods of business valuation. You'll need the help of an independent business appraiser to determine which method is most appropriate for the situation.
Due diligence. Due diligence is a phrase that gets thrown around a lot in business-for-sale transactions. It refers to the evaluation process the buyer conducts to determine the worth of the company, including the review of financial statements, physical assets, customer base, workforce, intellectual property, pending litigation and anything else that could affect the company's future profitability.
Confidentiality. Confidentiality is a major area of concern in a business-for-sale transaction. Sellers are naturally protective about sensitive information, but may also want to hide the fact that they are selling the business - sometimes even from them their own employees.
Leadership transition. Business buyers should always be concerned about the leadership transition that occurs after the sale has been finalized. Smooth transitions may require the former owner to remain with the business during a transition period - but only if it has been addressed during the negotiation process.
Brokerage. Professional business brokers streamline the process of buying and selling a business. Never rely on the other party's broker to look out for your best interests. Their job is to secure the best possible deal for their client, so you'll need to hire your own broker to protect your interests throughout the transaction.
Share this article
---
Additional Resources for Entrepreneurs