Buying a Business
Buying a Laundromat
The beauty of buying a laundromat is that your investment can make money with minimal staffing expenses. We'll tell you how to buy a laundromat and get started on your entrepreneurial adventure!
Coin-operated laundromats used to be a ubiquitous feature of the American landscape.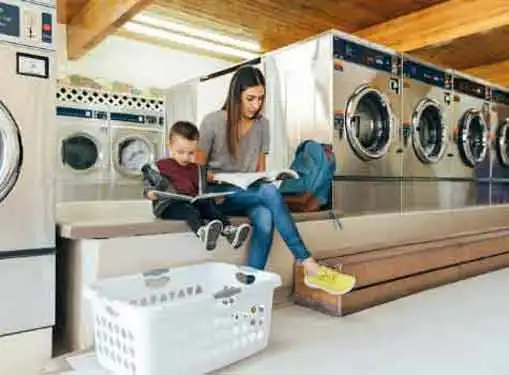 There was a day when a high percentage of U.S. households took their wash to the laundromat on a weekly or even bi-weekly basis.
Although the affordability of home-based washer and dryer units means that laundromats aren't as popular as they once were, laundromat businesses still exist - and they are a profitable business model that requires a minimal amount of owner participation and labor expenses.
Buying a laundromat is easy. But buying a laundromat that has the potential to become a dependable profit center . . . That's a different story. Here's the information you need to lay the groundwork for a successful laundromat ownership experience.
Self-service. One of the advantages of a laundromat is that staffing requirements are minimal. Self-service is the industry standard. While you'll still need someone to unlock the facility and monitor activity, customers handle most of their own service requirements.
Coin-op support. Coin-operated laundromats used to be the only option. Now, coin-operated machines exist alongside more state-of-the-art laundromat equipment. Although newer alternatives may be more convenient, coin-operated machines are easier to maintain so you'll need to consider the pros and cons of both approaches.
Equipment concerns. Typical laundromat equipment includes washers, dryers and washer-extractors. Some laundromats even come equipped with integrated computer technology. But each category of laundromat machines come in a variety of options, so you'll need to carefully evaluate the existing equipment when you buy a laundromat.
Energy efficiency. Brand name equipment is more durable than equipment that is produced by off-brand manufacturers. It also tends to be more energy efficient. Since laundromats have the potential to consumer large amounts of energy, it's worth evaluating the energy efficiency of the laundromat's equipment before you purchase the operation.
Location. The location of a potential laundromat-for-sale isn't as critical as it is for other types of businesses - but it still matters. Laundromats situated in population clusters are more productive than ones located in the middle of nowhere. Try to identify available laundromats with locations that minimize the amount of time your machines are inactive.
Share this article
---
Additional Resources for Entrepreneurs