Small Business Finance
Choosing a Bank For Your Small Business
Looking for a good small business bank? It's important for every business owner to find a bank (and a banker) that will contribute to the success of their business.
How should a small business owner choose a bank or financial institution? Here are some important things to consider when selecting a bank.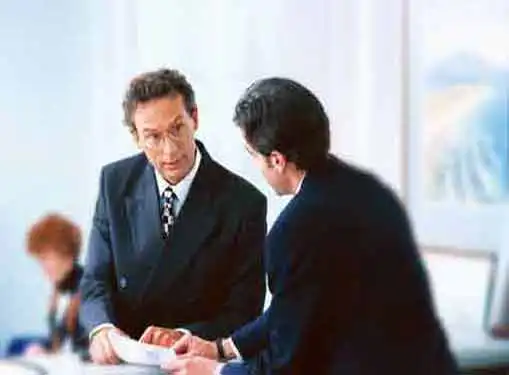 What do you need a bank for?
Unfortunately most business owners don't thoroughly consider their needs when selecting a bank. Consider some of the things your banker will help you with. They can:
Establishing a basic checking account that will let you pay your suppliers and deposit revenues from your customers
Provide special loan programs for small businesses, including SBA loan programs and other government-guaranteed or agency loans.
Provide advice regarding what it will take to qualify for the loan that best meets your needs.
Assist you with the cash management needs of your business.
Offer investment products of varying maturities: overnight to long-term certificates of deposit.
Offer investment products of varying risks (and thus returns): treasury securities and insured deposits to other stocks and mutual funds.
Assist you with finding financial information on your industry (such as RMA Annual Statement Studies, Dun and Bradstreet reports, etc.)
Build a Relationship for the Future
It's a good idea to establish a close relationship with a banker before you need money. The right banker will be someone that understands the needs of emerging and growing businesses. They will be interested in your business dreams and will help you achieve them.
All Banks Are Different
Although there are laws and regulations that govern the activities of banks, savings and loans, credit unions and investment firms - not all financial institutions are the same!
Each institution establishes its own policies for:
types of products and services that are offered,
criteria for qualifying for a loan,
minimum balances for accounts,
interest rates and
charges for account services.
So while one bank may specialize in home loans, or auto loans another may focus on commercial loans for businesses. Some banks may only offer basic deposit accounts while others have lock box services, sweep accounts, and even online banking! That's why we stress the importance of evaluating your business needs before you select your banker.
How to Find a Good Bank
Here's some advice that will be helpful towards your finding a good bank:
Approach the decision as a long-term investment.
Ask your accountant or lawyer to introduce you to bankers that they are familiar with.
Check with your local chamber of commerce to find out what banks are active in the community. Attend their meetings or other service organizations to meet bankers that are involved and have interests similar to your own.
Look for a complementary personality, someone you can relate to.
Introduce yourself to the banking center manager. If you are looking for a loan, ask to meet the loan officer that will be assigned to you.
Find out how long they have been in their current position (bank managers and officers change locations and get promoted).
Tell them about your business and the form of organization so they can tell you what special products and services or restrictions might apply.
It is not likely that you will make a decision on pricing alone, but do compare interest rates on deposit accounts and basic consumer loans (most business loans are negotiated, so the rates won't be posted at the banking center). Also, look carefully at the charges for services if your commercial deposit account will billed on analysis.
Comparison Shop
Banks are desperate these days to attract small business accounts, so it's worthwhile to shop around.
These days, you can usually get free checking and no account fees. If you are paying $20 or so per month for things like account analysis, it's time to switch banks. There are better deals available, and there's no sense throwing away money.
Make sure you compare financial institutions in order to find the one that will serve your business's needs and will also provide support and assistance during the infancy stage of your business. Selecting an institution that you can work with will be especially important as your business grows. Start gathering information as soon as possible to help you make this important selection.
Share this article
---
Additional Resources for Entrepreneurs