Small Business Banking
Online Banking: Safe or Scary?
Written by Chris Martin for Gaebler Ventures
Many entrepreneurs opt for online banking because it is easy, quick, and user-friendly. They may have even received incentives from their banks to transition to a paperless way to pay their bills and manage their accounts.
As a busy entrepreneur, you're always looking for ways to devote more time to your core business and spend less time on tasks like accounting. For this reason, you may have considered (or already chosen) online business banking services for your enterprise. Online banking is safe - right? Not necessarily.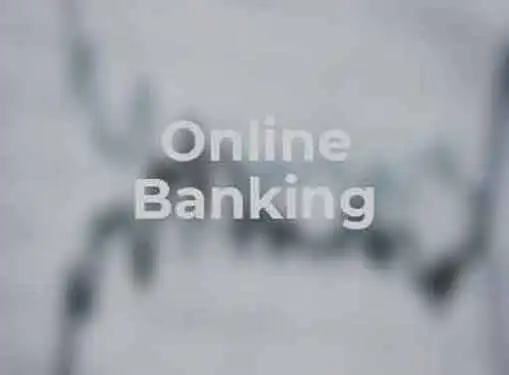 In November of 2009, a warning was issued by the FBI regarding a jump in online banking fraud, especially in the small business arena. The memo outlined how wire transfer services and malware were stealing sensitive information like passwords and account numbers. But even more troubling was the fraud the FBI discovered that was associated with Automated Clearing House transactions, like direct deposit of vendor payments and payroll checks.
The threat was so severe that the Better Business Bureau had to step in. The agency implemented a program which was designed to improve the security of all companies' data, especially important banking information. Here are some suggestions issued by the BBB to help companies accomplish this goal.
Get your bank involved. You probably already inspect and monitor your accounts frequently (hopefully on a daily basis) looking for unauthorized activity. But ask your bank if there are any additional protections that are available. One option that is becoming increasingly popular is dual authorization, which necessitates logins and authorizations from two different people in order for a transaction to be processed. Don't be afraid to question what your bank is doing to protect your accounts.
Dedicate one computer for online banking. Other than its primary function, this machine should only be checked for malware and viruses or shut down. Make sure that only people who conduct banking transactions are allowed to use it - and these individuals must all have separate, uncommon passwords. This minimizes the chances of inadvertently-installed malware and reduces hacker access possibilities.
Update anti-malware/anti-virus software frequently. This is the easiest way to maintain a secure network. Each time you utilize the computer for online banking, check to see if there are updates to your software that are available, and then run them after each banking session. No malware or virus protection is absolute, but they will identify and address some of the more common attacks on your computer network.
If you want more information on how to keep your online banking safe, you can get your own copy of the handbook that the Better Business Bureau published as part of its security initiative.
A hacker or intruder in your online banking system can create an operations nightmare. It could disable your accounting indefinitely, drain your accounts, and result in numerous hours of lost productivity trying to repair your system and restore its defenses. So it is vital that you do not underemphasize your commitment to online security to your employees.
And if you think these doomsday scenarios will keep you up at night no matter how closely you monitor your systems, then sticking with old-school accounting procedures to ease your mind may be an appropriate tradeoff. Only you can make the ultimate decision.
Chris Martin has been a professional writer for the last seven years. He is interested in franchises and equity acquisition.
Share this article
---
Additional Resources for Entrepreneurs