Selling a Business
Choosing the Right Team to Sell a Business
Business owners don't typically sell a business on their own. It's a team effort, and you will be the captain of the team. We offer a few tips on how to choose a good team to help you sell a business.
It's important to choose the right team when selling a business.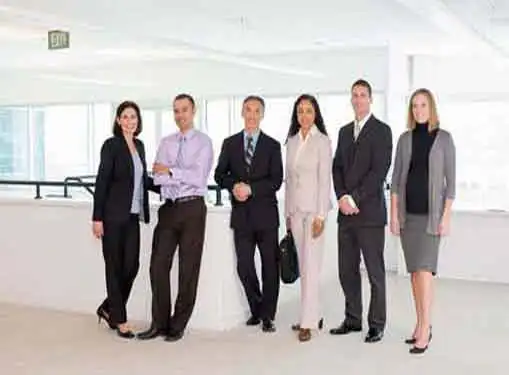 When it comes to selling a business, we've learned a lot from Domenic Rinaldi, a leading business broker and expert on how to sell a business.
In his recent blog post, Time May Heal All Wounds...But It Kills Deals, Domenic discussed a business-for-sale deal that fell apart because the seller chose the wrong team members.
The seller decided to use an attorney who was not very familiar with business sales and closings. As a result, everything took longer than expected. As the deal stretched out, the business buyer got cold feet and walked away. The deal was never done…all because the seller didn't have the right team in place to sell the business.
Parties Involved When Selling a Business
If you want to sell a business, make sure you get the right team in place. Here's who you ought to be working with and how to know if they should be on your team.
Business Broker - It's smart to work with a qualified business broker or investment banker. They've done dozens to hundreds of business-for-sale transactions, so it pays to get them involved in the process and take advantage of their expertise.
Tax Advisor - Selling a company can have big tax consequences, so be sure to get your tax advisor involved sooner rather than later. In many cases, how you structure the deal for tax purposes is more important than the actual sales price you receive for the business.
Accountant - A good accountant will help you get your financials in shape and can assist with financial reports that are requested by the buyer. You simply cannot get a deal done without a good accountant on your team.
Financial Planning Adviser - Once you've sold your business, you'll need to decide what to do with the proceeds from the sale. It's wise to get a financial advisor involved early so you can think through your options. The path you opt for can influence the terms of the deal, which is why a financial advisor should be consulted early in the process.
Attorney - Getting good legal advice is perhaps the most important determinant of how you will end up doing from selling your business and whether a deal actually gets done. The biggest mistake you can make is using an attorney who has no prior experience with business-for-sale closings.
Mentor - Since you may have never sold a business before, it's a good practice to get counsel from somebody who has. Find a local entrepreneur or family business owner who has sold a business similar to yours. Ask their advice on what to do. More importantly, tap into their lessons learned and find out what not to do.
You may consider yourself to be a superstar business owner, but now is not the time to go it alone. When selling a business, you need a good team on your side. The better the team, the better you'll personally end up doing. Good luck!
Share this article
---
Additional Resources for Entrepreneurs