Merchant Cash Advance
Common Mistakes When Obtaining a Merchant Cash Advance
It's not uncommon to hear stories about a restaurant that went out of business because they became overly dependent on merchant cash advances and ran into serious financial problems. Merchant cash advances can be helpful -- but only if you know how to use them intelligently.
A merchant cash advance can be a lifesaver for a company that is extremely short on cash.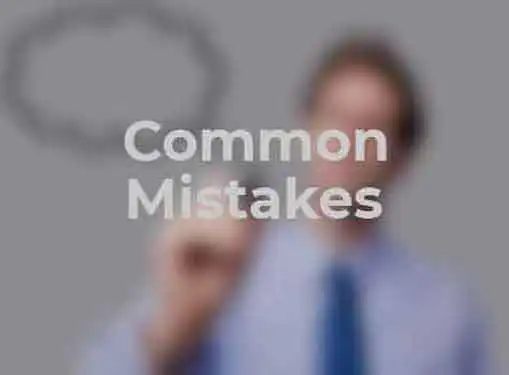 For a fee (typically a very healthy fee), a merchant cash advance company will give you a lump sum payment that is repaid through a percentage of future credit card sales. You can use the influx of cash for any purpose, including operations.
Cash advances are problematic because they are too easy. It's relatively simple for your business to become so dependent on merchant cash advances that you are paying a 30% (or more) premium on every dollar that passes through the company. You won't be in business long if you're doing that, so it's important to know the three most common missteps involved with merchant cash advances before it's too late.
Failure to Explore Other Options
The biggest mistake most business owners make when they apply for merchant cash advances is the failure to explore other options. Merchant cash advances are a very expensive form of short-term financing and it's worth the effort to look for less expensive alternatives. Whatever you do, don't approach merchant cash advances as a long-term solution to your cash flow problems.
Lack of Clarity Between Fixed & Non-Fixed Payments
It's in your best interest to make sure you merchant cash advance provider requires repayment in the form of non-fixed payments. One of the reasons merchant cash advance companies are exempt from lending laws is because instead of demanding a fixed payment amount each month, they buy receivables in exchange for a percentage of future credit card sales (non-fixed repayment). If they require fixed repayment amounts anyway, you'll miss the benefit of lower repayments during slow months.
Discovery of Unexpected Consequences
U.S. Supreme Court Justice Louis Brandeis once said, "Sunlight is the best disinfectant." When it comes to merchant cash advance companies, sunlight is more than a good disinfectant - it's a prerequisite for emerging from the transaction with your business intact. Some merchant cash advance companies and brokers are known for burying closing costs and merchant credit card account contracts deep within their paperwork. Take extra care to make sure you aren't on the hook for any surprise fees or commitments.
Share this article
---
Additional Resources for Entrepreneurs