Family-Owned Businesses
Compensation in Family Businesses
Family business compensation is often a sensitive topic. We offer some best practices for compensating family members.
The compensation of family members in a family business is a subject fraught with pitfalls and problems.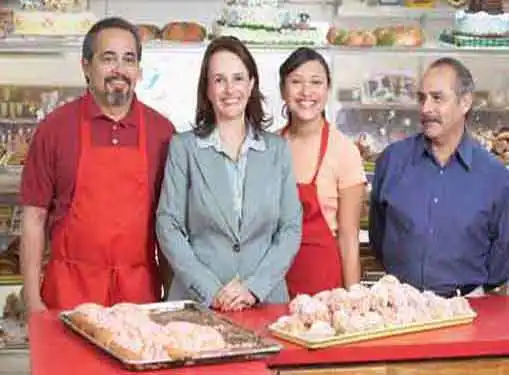 Even in the best of circumstances, there are still bound to be jealousies and hard feelings, particularly among family members who feel they have been treated unfairly. Is it possible to create a compensation scenario that pleases everyone and is good for business?
Unfortunately, no compensation plan is capable of pleasing everyone. There will always be some employees - both family members and non-family members - who believe they are being paid less than they deserve. So your goal should be to create a compensation strategy that is fair to family members and provides the maximum benefits for the business.
Market-Indexed Compensation
The typical compensation schemes of family businesses are to either pay members of the same generation an equal amount (regardless of their position) or to pay them based on their position's fair market value. Neither of these options are ideal. Instead, you may want to consider a compensation program that is indexed to the market value of the position, but is paid at a higher level than it would be for a non-family member working the same job. Every family member benefits, but family members with more experience, education, and responsibility are rewarded for their contributions.
Additional Family Compensation
From time to time, family businesses may find it useful to give family members additional compensation above and beyond a market-indexed salary. When this happens, it is usually given in equal measure to each family member for the purpose of gaining an income tax advantage or minimizing estate tax liability. The danger with additional family compensation is that individual family members may not understand the nature of the additional compensation and may spend it on luxuries rather than investing it as part of their share in the business. For that reason, it's important to discuss additional compensation before it is distributed and educate younger family members about the long-term ramifications of their financial decisions.
The Role of Independent Advisors
Many family businesses find it necessary to enlist outside help in determining the compensation levels of individual family members. But in order to be effective, all of the family members must agree that the outsider is truly objective and has no apparent reason to tilt the scales one way or another. One solution may be to seek out the services of a professional consultant who is experienced in family compensation matters. Even if the consultant isn't willing to make compensation decisions himself, he can at least help the organization identify a neutral board member or advisor to guide the process.
The Bottom Line
Compensation disagreements cause significant divisions in family businesses. Unfortunately, these divisions always overflow from the workplace to the family itself, resulting in schisms that persist for generations. How you decide to compensate family members is entirely up to you. Just keep in mind that unless your family members are involved in the process, your decisions can have consequences beyond the workplace.
Share this article
---
Additional Resources for Entrepreneurs