Small Business Technology
Content Management Software
Content management software makes it easy for non-techies to update a website. If your website developer doesn't provide you with a good content management software solution, you may be wise to find a new web developer.
In a lot of ways, your company website is your lifeline to your customers.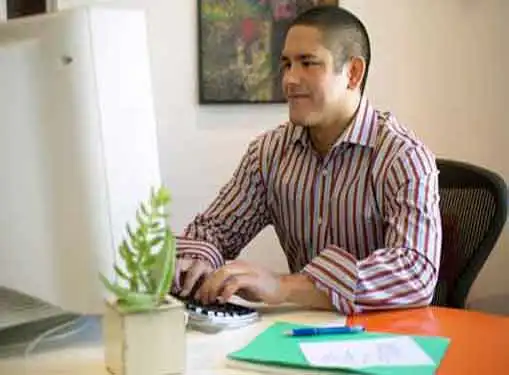 When your web content is out of date, your customers are out of touch with your products - and that's bad news for your bottom line. What you need is content management software, a solution that gives you the ability to quickly and easily update your online content.
Unless you skilled in website design and maintenance, updating a website can be a nearly impossible task because websites typically require HTML or other programming languages. To alter online content, most small businesses need to go through the webmaster whose services are usually provided by an outside company. The result is unacceptable lag times, unavoidable miscommunications, and unnecessary expense.
With the right CMS solution, you can eliminate your online middle man and equip your employees to update your web content themselves. But ease of access isn't the only advantage CMS has to offer. CMS has a lot of other benefits you also need to know about.
Document Management
Magazine publishers use CMS because it allows them to manage documents from creation to final publication. Your small business can utilize CMS to accomplish the same thing. Articles, guides, manuals, brochures - any type of document your company produces can be effectively managed through CMS. Consequently, your frustration level will decrease as the quality of your publications increases dramatically.
Role Clarification via Content Management Software
As a document makes its way throughout the company, employees will inevitably influence its development in a variety of different ways. Without CMS, the roles played by individual employees in the document's development can become muddled. However, CMS provides a ready-made system for streamlining the process through role clarification. When an employee creates an article or brochure, CMS gives you the ability to pass it by designated editors, including the business owner - the editor-in-chief.
Standardization via Content Management Software
Another benefit of CMS is that gives you the ability to maintain consistency in your company's documents. It's not uncommon for a CMS solution to provide a way to automate the formatting process through the use of document templates. New documents are formatted with the template and existing documents are translated to conform to it. This kind of standardization can have a significant impact on the public image of your business and make the task of branding your image and products a little easier.
Multimedia Management
Although document management is a central feature of CMS, these solutions are also capable of managing your company's multimedia content. With multimedia elements becoming an increasingly important part of successful marketing initiatives, a quality CMS could prove to be an invaluable tool in managing your company's audio, video, and photo content.
CRM Integration
CMS is a natural fit with Customer Relation Management (CRM) systems. With that in mind, it should come as no surprise that many CRM providers are bundling CMS solutions with their products to create a seamless, integrated system for small businesses.
Share this article
---
Additional Resources for Entrepreneurs