Crisis PR
Crisis Prevention Plan
The choice between managing a crisis and avoiding it in the first place is really no choice at all. Yet it's surprising how many crisis management plans focus on how to respond to crises rather than how to avoid them. Here's how to integrate a crisis prevention plan into your larger crisis management strategy.
The best crisis management plan is unquestionably a crisis prevention plan.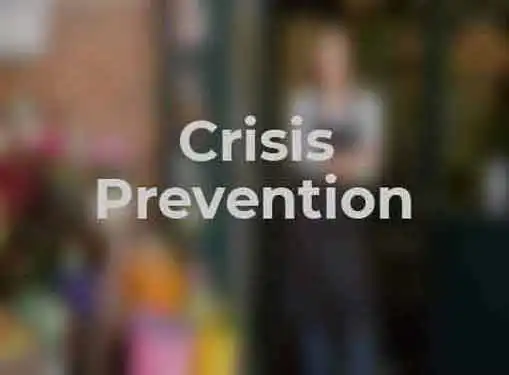 The best crisis management plan is unquestionably a crisis prevention plan.
If you don't believe us, just ask the CEO of BP (British Petroleum) whose company is responsible for the daily flow of 800,000 gallons of crude oil into the waters off the Gulf coast. There is no doubt that BP's senior leaders would much rather have avoided the disaster than dealt with its aftermath.
Most business crises are avoidable. With a little advance planning, your company can circumvent the kinds of problems that are launching points for PR disasters.
Here's what you can do to implement an effective crisis prevention plan in your company:
Actively seek out red flags. Most of us prefer to actively ignore warning signs when we see them. If we don't see problems, then the problems don't really exist. Unfortunately, that's not how it works. When you ignore small problems, you create the potential for them to become larger. The most effective crisis prevention plans are characterized by proactive leadership initiatives to identify early warning signs.
Maintain clear lines of communication. Channels of communication with your clients and staff are the pipelines through which crisis prevention takes place. If key stakeholders are required to filter their communications through multiple management layers, they'll be hesitant to bring problems to your attention. A simple and clear system of communication, on the other hand, encourages early identification and crisis prevention.
Investigate problems. Once the problem has been brought to your attention, it has to be thoroughly investigated. If you have a reputation for doing nothing when you're presented with early warning signs, you run the risk of frustrating your clients and staff - and giving problems the space they need to develop into full-blown crises.
Reward problem spotters. In some companies, stakeholders are penalized for reporting problems and red flags. But if you want your crisis prevention plan to be successful, you'll want to create mechanisms in which problem spotters are rewarded, not punished.
Conduct periodic crisis response reviews. No matter how thorough your crisis prevention plan is, it's still possible (maybe even likely) that your company will eventually have to manage a significant crisis. When that day comes it's comforting to know that you're prepared. Periodic (e.g. annual) crisis response reviews equip your company with the tools it needs to emerge intact from any crisis.
Share this article
---
Additional Resources for Entrepreneurs