PR Plan
Crush Your Competition
Written by Kristin Marquet for Gaebler Ventures
With the internet revolutionizing the way that business is conducted, strategic planning, public relations and positioning will make your business stand out in a cluttered marketplace.
Strategic planning combined with the right public relations and positioning techniques will give you a competitive edge over everyone else in the marketplace.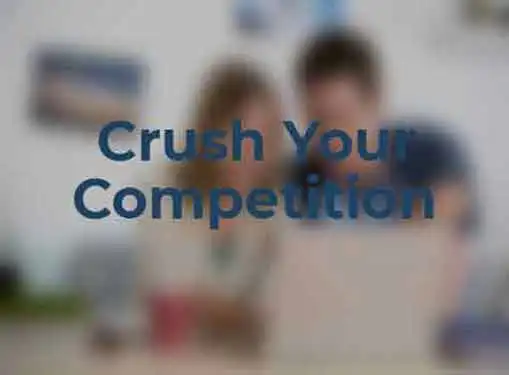 Follow these strategic planning, public relations and positioning tips to crush your competition this year:
The media is not the business of supplying sales content to its audiences. It is not the media's job to give you publicity. The media's job is to provide interesting, newsworthy, and valuable content. If you have submitted over one hundred press releases, queries and pitch letters to one hundred different media outlets and have not heard back from any of them, you know that the press release or letter you submitted was poorly written, formatted incorrectly or the content was dull, boring, and self-serving.
Target your pitch. If you are located in Miami and you are holding a food drive for local homeless shelters, most likely larger city newspapers like the NY Times are not going to be interested in the story because it is local news not national news. However, if you select a national angle - how hunger is increasing in the USA and how local businesses can help eliminate the problem by donating food, it would be more appropriate.
Media Responses - If a media professional ignores you, do not take it personally. The media is inundated with badly written queries and pitches from self-serving business owners or obscenely obnoxious PR people.
Plan strategically. Learn how the media works. If you do not, then hire a PR professional to plan, implement, and execute all of your PR strategies. If you are an online jewelry retailer interested in targeting affluent markets, you will need a plan that details how you plan to get featured in higher end magazines and newspapers.
You cannot make people want something. I have seen many business owners try to create markets for their products or services. This will not work. Find existing greedy markets. Research what people want and give it to them. Read trade publications, conduct online surveys, and ask prospective and existing customers fill out questionnaires.
You must understand your market - buying behaviors, gender, education, income, hobbies, publications read, and household income. Purchase a list of names of people that have made similar purchases to your products or services.
Positioning your brand correctly is vital to the success of your business. Your unique selling proposition is just as important (the thing that makes you unique from the rest of the competition).
Consistency is crucial to your brand's success. Your customers should know what to expect every single time he/she visits your website, makes a purchase, and deals with customer service. The masters of consistency are Nordstrom and Bloomingdales. Every single store you visit, you get the same level of service, pricing, and product quality. Study the businesses that have done it.
Kristin Marquet will be receiving her MBA from Harvard University in Fall of 2010. She has worked in the marketing and public relations field for over 10 years.
Share this article
---
Additional Resources for Entrepreneurs