Learning From Customers
Customer Feedback
Written by Melissa Crowe for Gaebler Ventures
VistaPrint, an online supplier of graphic design and printed products, is a great resource for small business owners. One key to their success is learning from customers by listening to customers. Discover how they leverage customer feedback to implement a very effective continuous improvement program.
When I first entered marketing one of the things that appealed to me was gaining a better understanding of the customer and in turn making products interesting to the consumer and then by extension increase revenue for my company or clients.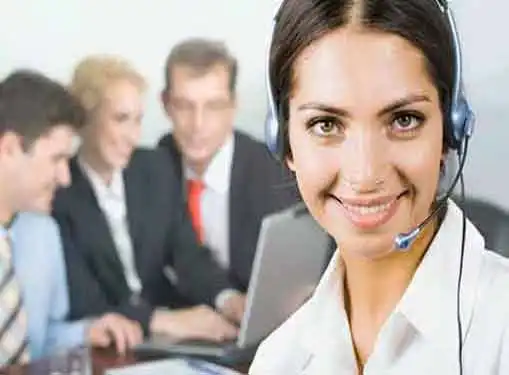 Many times, marketers build their ads and other creative materials based on gut feel or other various forms of research such as focus groups or surveys.
This approach is oftentimes highly successful, but it can often lead to companies losing direct touch with their customers.
Many products have obvious applications, for instance Nintendo's Wii is one of the hottest video games on the market now. It is easy to see that the gaming system would be used to play games by a variety of age groups, but who would have guessed that it was being used for types of physical therapy and as a source of exercise in retirement homes? Chances are that Nintendo's marketing team did not have this in mind in their initial plans; but now their new commercials show a wide spectrum of generations playing the system.
The lesson learned is that your customers may use your products and or services in a variety of ways.
Your company could invest a lot of money on researching how the product is used, but may not nail down an opportunity that could reap large benefits. The question is how can you get to know your customer directly without expending resources?
My company, VistaPrint, was faced with this exact dilemma. We sell fully designed and printed marketing materials and promotional products for small business and consumers worldwide that can be used in virtually limitless ways.
Instead of doing a large scale research project to learn our customer, we decided to go back to one of the earliest forms of learning and research -- listening. It may sound like an obvious solution, but our management team implemented a program that provides all employees the opportunity to field customer service calls that were routed from our call center.
Like many people who have called into a call center, the company knew that the calls coming in were often from customers who had problems with their orders or needed help designing a product on our site. So in a sense, we were dealing with customers who may have been frustrated heading into the calls.
At a glance it may seem like these calls should be handled by call center specialists that are trained to deal with conflict resolution, but we saw this as an opportunity to really get to know our customers.
After enrolling in the program, I fielded calls for 14 weeks and talked to a countless number of customers. The callers ranged everywhere from dentists sending out appointment reminder cards to construction companies creating brochures to mothers creating birthday invitations for their children to college students creating personal business cards for networking. Their problems were just as varied but it was often quite easy to correct the issues and get them a new order in a matter of minutes.
The calls may have lasted only a few minutes, but while looking over their order, we were able to see their materials and also saw how they were altering our templates for their needs.
Although the old adage preaches "seeing is believing," speaking with the customer and listening to what they had to say was just as effective.
A common theme among the callers was that they were always happy to speak about their businesses and how they are going to use the products. They also let us know when we had a great offer or product that they loved.
Much like a customer commenting on things that we do well, or what they were doing with the products, they were just as quick to let us know where we needed improvement. These issues ranged from site and upload issues to products that they would like us to offer and designs that they would like to see.
This feedback gave us great insight into how our customers view our product and in turn a number of ways to improve our site, products and services. By being passionate on both sides of the spectrum, it gave us a chance to evaluate what we are doing both positively and negatively. The program served as a viable example for a company looking to truly learn from their customers.
No matter what the budget your company has available for research and marketing, directly touching base with your customers can give you some great insight.
If you don't have the resources to do a similar test you can always reach out to some of your high-value customers or most consistent purchasers to gain valuable feedback. You can usually do this for free and the input that you receive in return can often be priceless.
Melissa Crowe is the vice president of marketing services at VistaPrint, an online supplier of graphic design and printed products to small businesses and consumers.
Share this article
---
Additional Resources for Entrepreneurs