Customer Relations
Customer Loyalty
Written by Stefan Martinovic for Gaebler Ventures
Boosting customer loyalty just got a little easier. We offer a number of helpful tips on improving customer loyalty and encouraging repeat business.
It is said that in business, it is 10 times more expensive to get a new customer than to keep an existing customer.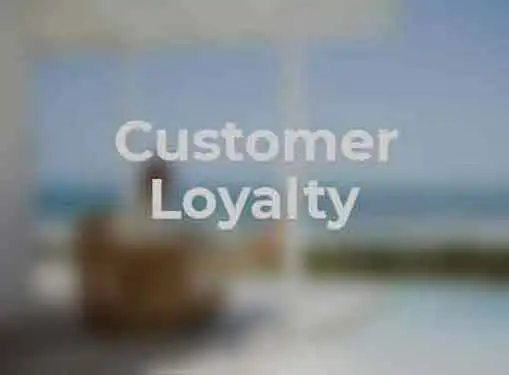 Especially in small business, there is certainly a need to constantly branch out to new markets and appeal to new groups of consumers.
What small business owners need to keep in mind is that through the maintenance of existing customers, a strong repeat clientele base can be built, from which word of mouth advertising can become a very strong marketing tool.
Rather than spending great sums of money on mass media advertising, word of mouth advertising proves very effective in that actual consumers can vouch for the quality of the customer experience and will act as a motivated promoter for your business.
There are many ways to enrich a customer's experience with your business to ensure repeat purchases and establish a relationship. Following up with customers is a strategy that has been widely used by the high-end retail industry for years to make their customers feel as if they are being specially catered to and that they are important in the eyes of their salesman and the company as a whole.
Direct mail nowadays sometimes gets portrayed in a bad light with the mass proliferation of many different types of junk mail and irrelevant fliers. However, a thank you card to a recent customer detailing your appreciation for their business and willingness to help in the future stands to make a lasting impression and will certainly excite a customer to frequent your business more often. In addition to thank you notes, following up with customers on the phone after a sale has been completed is a very cordial, personal way to touch base with customers to ensure that they had a good experience as a consumer of your business. This will allow you to resolve any issues they may have before they crop up again as well as to gain a deeper understanding of your customers.
Following up with customers after their transaction builds relationships between the customer and his salesperson as well as the company. Many times, the next time a customer comes back for a repeat purchase, he will return to the same salesperson that he dealt with during his original transaction as a sign of loyalty and confidence that he will receive the utmost in customer service. These can prove to be long-standing relationships and there are salespeople in many industries that have been known to service the same client from adolescence through adulthood.
If your main concern is stressing relationships with the company as to provide a boost in sales, using existing relationships but taking them to another level can be done through a variety of mechanisms. Providing incentives to loyal customers is an excellent way to cement business relationships and provide a benefit for the consumer as well, as it provides them with an added benefit for shopping with your business. One very popular way to do this which was revolutionized by the clothing industry is the private sale. If you are in the retail business, a private sale is one that is unadvertised except to those shoppers in your customer directory or mailing list. Private sales afford the customer a feeling of exclusivity and can often become major events where shoppers of a business gather en masse to shop and socialize.
Whatever your plan for maintaining customer loyalty may be, you can be sure that satisfied customers in turn make for satisfied business owners.
Stefan Martinovic has an extensive body of work across the financial services, manufacturing, and retail industries. He is currently pursuing an MBA in Management and Entrepreneurship at The College of William & Mary.
Share this article
---
Additional Resources for Entrepreneurs