Starting Your Business
Do You Really Need a Business Plan?
Written by James Garvin for Gaebler Ventures
Investors usually don't read them, they are based on future assumptions that never materialize, and they take a lot of work to put together, so are business plans required when starting your own business?
I'm often times torn simultaneously being an MBA student and an entrepreneur.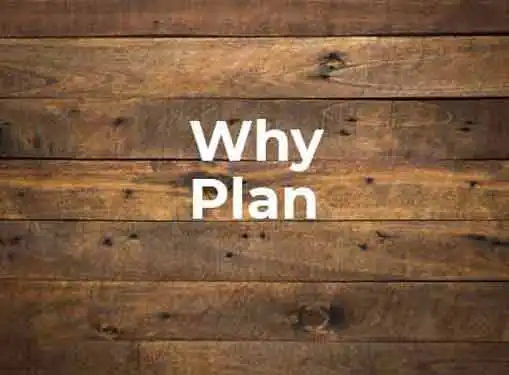 In business school, we learn the ins and outs of what it takes to operate a successful company, how to analyze and construct defensible strategies, how to manage our finances, and how to write winning business plans. However, as an entrepreneur, meeting with others in the Silicon Valley community, business plans are often times shunned, and even laughed at. It's not to say that business plans are a bad thing, but we need to re-evaluate the role business plans play in forming new ventures.
Talk to any angel investor or venture capitalist, and almost every single one will tell you that they've never read a business plan submitted to them by an entrepreneur. There is a simple explanation to this puzzle, which is that investors know business plans are not accurate descriptions of what will actually happen. You can have the best business plan and business model put down on paper and it is guaranteed that you will stray from that plan at one point or another. In fact, many entrepreneurs go in complete opposite directions from their business plan, not because their plan was bad, but because again, they are not accurate descriptions of how things will actually play out.
Do not be fooled by the lack of respect for business plans above. While investors will not read your business plan, they will ask you details about your business that would be in any business plan and if you don't know the answers to your questions, they're going to doubt your ability to successfully operate your business.
Business plans do have their importance and I believe it is a good practice for every entrepreneur to go through. Writing a business plan will force you to answer questions that are critical to your business' success, but they will also force you to ask yourself new questions. Business plans force you to clearly articulate your value propositions and to clearly understand what your financing requirements will be to get your venture successfully launched and operational. While your "plan" will not materialize as you write it, the plan will help you understand and analyze how the components of your business are connected and hopefully provide you with additional strategic insight that will help you make the right business decisions when needed.
Although business plans are not a prerequisite for meeting with investors, or launching a successful business, knowing the details of the components of your business is. Investors will ask you very detailed questions which you should have the answers for. Presenting your business or business plan is usually done through a 10-15 slide PowerPoint or a 2-5 page Executive Summary. Any more than this constitutes a formal business plan, which has its benefits, but will be disregarded by most others. PowerPoint presentations and Executive summaries force entrepreneurs to condense their business plans for good reason. Investors only want the critical information, not the fluff that comes with many detailed plans.
My recommendation is to write a business plan for yourself more for the practice of flushing out the details and helping you better articulate your value proposition and understanding the detailed components of your business. After you have a draft of your 10-15 page business plan, condense it to a 2-3 page executive summary. This is what you will share with potential business partners and investors. An executive summary will only allow you to focus on the most critical information so choose wisely.
James Garvin began his education studying biotechnology. In recent years he has turned his interest in technology to helping two internet startup companies. The first business was an online personal financial network and the second was an e-marketing platform created to help entrepreneurs demo their web sites. Currently a student at University of California Davis, James is spending his summer incubating two new online businesses and writing about his entrepreneur experiences.
Share this article
---
Additional Resources for Entrepreneurs