Small Business Marketing
Easiest E-Marketing Basics for Your Business
Written by Ashwin Satyanarayana for Gaebler Ventures
With the advent of e-Marketing and Social Media, conventional marketing methods are not drawing huge lists of potential customers any more. E-Marketing has a greater outreach, is more cost effective and is in step with technological advances. Here are some easy ways to deploy e-marketing for your business.
Online marketing or e-marketing has many advantages over conventional methods of advertising and when executed strategically.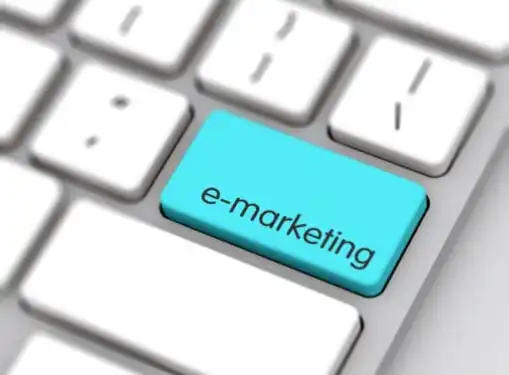 It has the potential to bring in a recurring stream of leads that finally convert to sales - 24 X 7, every single day of the year. Although not all the tricks in the online marketing book can be pulled off by every business, some of the easiest and effective ways of E-marketing are doable by all entrepreneurs. Here are some of the easiest ways to do it:
Email Marketing Is Too Big To Miss
One of the fundamental realities in consumer behaviour, often a major oversight as far as marketing managers and business owners are concerned, is that consumers buy only when they are ready to buy - nothing else matters. Products and services are purchased only when a need arises and when consumers have enough buying power. Companies are supposed to wait and nurture until the customer is ready or is convinced enough to whip that wallet out.
Conventional methods of marketing are at best, intrusive. They push consumers to buy. Many small businesses adopt unfair practices to woo customers. Email marketing takes a different route - it starts from "permission" marketing which follows from an explicit grant of permission from the customer to send emails. Emails are crafted and sent to people who are interested in your business in some capacity. And finally, this process is continuous and the emails are delivered relentlessly. What, say, is the value of that kind of reach and exposure in conventional media? Yet, email marketing is inexpensive and easy to implement.
Website and Information Marketing
The Internet adopts a whole new dimension to marketing by infusing potential customers or leads with a lot of unbiased information first. This is also called as "Information marketing" where customers are fed a lot of information about the products and services in question, the Industry these businesses operate in, more information in the form of tips and tricks to help the customers before and after their purchase.
Apart from using Email, your business website can be greatly instrumental in bringing you new business, leads and expand your reach. Supported by other elements on your website such as a blog, a Q & A site, a forum, a wiki and other applications, you can truly bring your trust-based marketing to a whole new level.
Social Media and Web 2.0
The power of user-generated content stems from the original and conventional power of word of mouth. While the principle elements remain the same, the Internet just allows word of mouth to flow on steroids. Social media enables businesses to unleash the true power of "the friendly neighbor's word."
To achieve success through social media though, you will need to have a strategy in place. Success using social media won't come about through clicks and random comments - every hour spent on social media must fetch quantifiable returns.
Social media success is not possible with passable quality products and services. People won't talk about products or services that are "OK", but they will go out on a limb to talk if your offers are extra-ordinary.
Ash has an undergraduate degree in engineering and an MBA from Ohio University. Today he is a corporate trainer, business coach and a freelance writer.
Share this article
---
Additional Resources for Entrepreneurs