Media Tours
East Coast Media Tour or West Coast Media Tour?
You have a limited budget with just enough money to do a single media tour. Every stop counts and now you have to decide which cities to visit. Do you hit the big media markets on the East Coast? Or do you try to make an impact with the tech-savvy West Coast media scene?
A media tour is a time-tested strategy for generating media coverage about your company and products.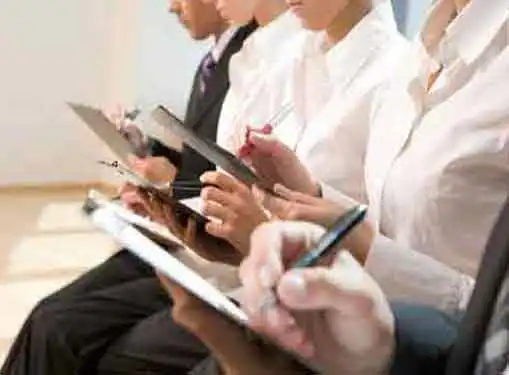 But media tours aren't right for every company in every situation. Before you think about packing up your suitcase, you need a compelling storyline - a newsworthy reason for press contacts in multiple media markets to translate your pitch into a published piece of news.
Once you've developed a great story, the next step is to decide where to take it. Choosing locations for a media tour is trickier than it seems, especially for businesses with limited resources. When cash is tight, you need to make sure each stop on your tour is capable of delivering the biggest bang for your buck.
Today's technologies make it possible to conduct a remote media tour, so you have a shot at penetrating any media markets you can't visit in person. But one-on-one meetings are still the best way to establish relationships with strategic media contacts.
Considerations When Choosing Media Tour Stops
What's the best city for a media tour? It depends.Here are a few things to consider when planning a media tour and choosing which cities are best for media tours for your company:
Industry Centers. Many industries have geographic meccas that make the process of selecting media tour stops a no-brainer. For example, a tech company would be crazy to not focus on West Coast locations like Silicon Valley. A fashion company, on the other hand, should cluster their stops on the East Coast with significant attention to media contacts in NYC and Manhattan.
Cost. If money is already tight, it's important to factor in the costs associated with each stop on the tour. If NYC is a must, then make it the primary stop on your tour. But if it's not a necessity, you should consider skipping it and adding additional stops in slightly smaller (and more affordable) markets.
Time. A media tour shouldn't last more than a week or two. Although you could cram multiple stops into a single day, it's more likely that you will limit yourself to a city or two each day, especially if they aren't in the same region. Every additional stop adds another day to your trip, so you'll need to be careful to avoid overloading your schedule.
Strategy. After you have considered a preliminary schedule for your media tour, take a step back and make sure each stop contributes to the overall strategy of your tour. Some cities might be nice places to visit, but if they don't offer access to targeted journalists take them off the list.
Share this article
---
Additional Resources for Entrepreneurs