Home Business Advice
Effective Organizing for the Home Business
Written by Angela Ly for Gaebler Ventures
How do you separate your work and personal space? We share some tips on how to organize your home business effectively.
Chances are, if you are considering working from home, you probably own a business that is run solely by yourself, or with one or two partners with whom you meet only occasionally.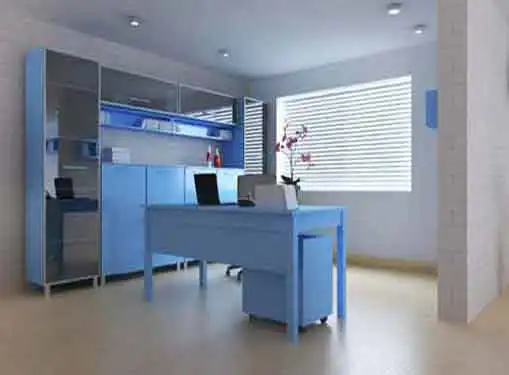 I would recommend home setups appropriate for such start-ups.
For others, a home office is probably not the most effective method of running your business. If you offer professional services, for example, and need to see clients regularly, have a team working under you who need to be coordinated, or face-to-face meetings are vital, then you probably should not try to grow your business out of your home.
Here are some simple suggestions on how to get your home start-up organization underway.
1. Set aside office space.
By allocating space reserved only for business, you are effectively creating a business-only zone. This helps a great deal to separate your personal space from your professional sphere. It is especially useful for people who are easily distracted. Make your office space organized, decorate it with stationery and other items that you will need to use often. In general, do it up such that you won't need to leave the office to pick up items, answer a call, or to check some reference materials.
2. Set aside office time.
For many, the whole idea of having a home business is to allow yourself flexible working hours. However, if you don't have a schedule of any sort, you may find yourself getting very little work done. It's not about working when you need to or feel like it.
3. Plan a work schedule
The beauty of having a flexible working schedule is to be able to plan it around your lifestyle and needs. For instance, if you like having your morning dedicated to coffee and newspapers, while planning to work 6 hours a day, plan your schedule such that you start work at 11am, giving you an ample 1 hour to go through and reply emails. Take a lunch break at 12 noon, and then carry on working. This schedule would have eased you easily into work mode, because you start by doing a routine task of checking emails.
Of course, clients should be able to reach you at hours that are not within your scheduled work time. You should exercise flexibility in serving your clients. If you immediately set to work on something a client wants urgently, then perhaps you can let yourself "knock off work" earlier that day. Always know your priorities.
I recommend planning a weekly schedule. You would have noted appointment dates, visits to clients' sites, and meetings in your schedule, so planning your work hours a week in advance would not require for it to be changed around excessively.
4. Stay focused on the task at hand
One of the pitfalls of working in your haven of comfort is that many people are easily distracted. If this is you, be aware of your tendency to get distracted, and remind yourself to focus on the task at hand. Getting distracted by other things lead to procrastination, resulting in a dip in your productivity level. The aforementioned allocation of office space should help to prevent distraction. Constantly tell yourself to remain focused, and maybe allow yourself a treat if you succeed in completing an important task efficiently.
Angela is currently an MBA student at Nanyang Technological University in Singapore. Ms. Ly is looking to specialise in Finance, and has an interest in exploring topics in entrepreneurship and strategies for small businesses.
Share this article
---
Additional Resources for Entrepreneurs